Alabama makes special ticketing announcement vs. Tennessee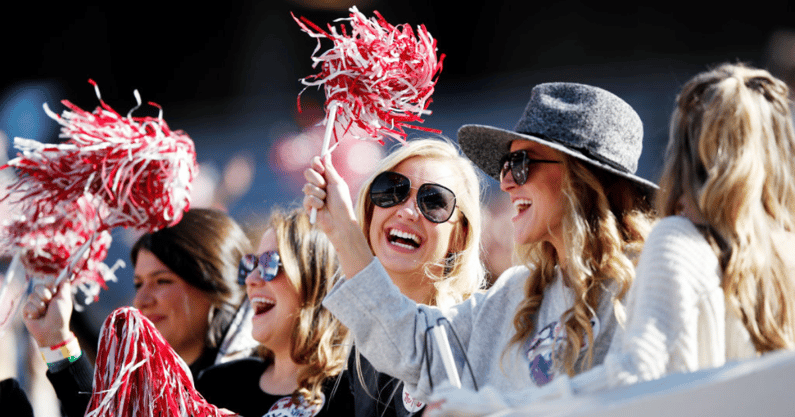 Head coach Nick Saban would never allow his players to look ahead, but the University of Alabama ticketing department is doing just that. With a road trip to Starkville, Mississippi on deck this weekend, the staff at Bryant-Denny Stadium in Tuscaloosa, Alabama can start preparation for the next home game.
For Alabama, the next home opponent is cross-divisional rival Tennessee. With Alabama winning the past 14 meetings, it appears Volunteer fans are not willing to make the trip.
"Due to additional visiting team returns, a limited number of tickets are now available for Alabama football's homecoming game against Tennessee on Sat, Oct 23," posted Alabama Athletics' Twitter page. "Kickoff is set for 6 p.m. CT."
Tennessee was also unable to sell out tickets for the past two trips Alabama made to Knoxville, Tennessee, despite the historic significance of the rivalry. Thanks to the low turnout by Tennessee fans, Alabama can create an even more intimidating home atmosphere.
Tennessee's attendance crisis
With a capacity of 102,455, Neyland Stadium is the fifth-largest college football venue in the United States. It is one of seven stadiums which holds more than 100,000 people. Texas A&M is the only SEC school with a higher capacity. Alabama and LSU join them in the 100,000 club, along with the three Big Ten teams at the top (Michigan, Penn State, Ohio State).
Tennessee's athletics staff has spent the season attempting to draw fans back to Neyland Stadium in a variety of ways. In addition to beer inside the stadium, the Volunteers offer new uniforms, the possibility of a checkerboard crowd and other promotions this month. The arrival of Lane Kiffin's high powered offense also promises to help matters.
According to 247 Sports reporter Ryan Callahan, Tennessee's last "true sellout" came on Sept. 30, 2017, more than four years ago. The crowd reached full capacity for Tennessee's 41-0 loss against Georgia, during Butch Jones' final season as head coach.
Shockingly, the Volunteers have not sold out any games since, despite playing rivals Alabama, Florida and Georgia at home multiple times. The attendance crisis reached a new level this season, only drawing 80,053 against Tennessee Tech. That number was the lowest since 2012 (not including 2020's COVID-19 capacity).
The dubious streak appears set to end this week, after Tennessee football officially announced a sellout for Saturday's matchup with Ole Miss. The return of Lane Kiffin appears to be enough to fill the seats.