WATCH: ESPN's Dick Vitale reveals his Final Four picks, who will win it all in 2023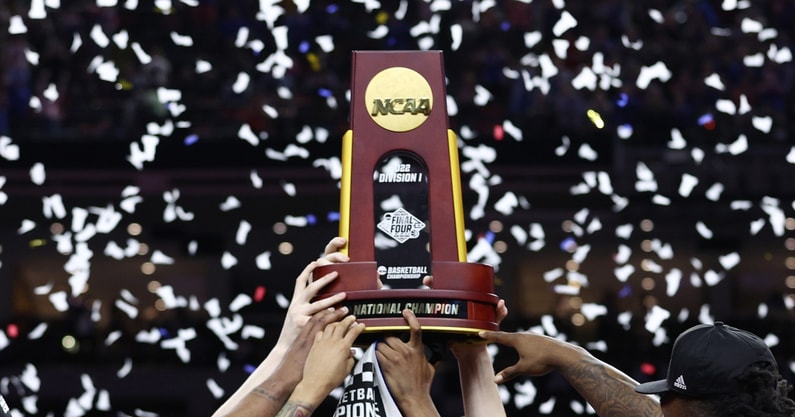 College basketball expert Dick Vitale has surveyed the field of this year's Men's NCAA Tournament and has his picks in for the Final Four. According to the broadcasting legend, his last four teams are a mix of blue-blood programs and schools known more for their success on the football field or baseball diamond.
"Well, I got Alabama beating Duke in the final four; I have Duke going to the Final Four. And then got Texas beating Gonzaga. When it's all said and done, I have Alabama and Texas hooking up. Sounds like a football match-up, with Saban and company. But no, it's going to be a national champion celebration in Tuscaloosa," said Vitale.
CLICK HERE to WIN March Madness Prizes in On3's Bracket Challenge
Vitale revealed his Final Four field and national champion pick while a guest on ESPN's Get Up on Friday morning. The college basketball expert sees eye-to-eye with the committee that put this field together. Alabama earned the No. 1 overall seed from the committee after a dominating regular season. The Crimson Tide also went 16-2 in the SEC and were undefeated at home. They would wrap things up by convincingly winning the SEC Conference Tournament before entering the championship tournament.
In Alabama's opening NCAA Tournament matchup, the Crimson Tide looked every bit of a one-seed. Alabama took on Texas A&M Corpus Christi and ran the Islanders out of the game early. The Crimson Tide took a 20-point lead into the half thanks to the play of Noah Clowney and his 10-point run to start the game. In the second half, junior forward Nick Pringle would pack a punch from off the bench. Pringle would finish the game as the only Alabama player to record a double-double with a team high 19 points and 15 rebounds.
So far, Vitale's prediction of the Crimson Tide enjoying a national championship celebration to end this tournament is looking good. Up next for Alabama is the Big Ten's Maryland Terrapins. In their opening round matchup, Maryland was able to pull off the come from behind victory to defeat the West Virginia Mountaineers.
As for Texas and Duke, both kept their hopes alive with first round wins on the opening day of the NCAA Tournament on Thursday. Gonzaga will start its bid for a Final Four spot on Friday night, with the chance to make Vitale's pick look good over the first round.