Nate Oats reveals conversation with Ray Lewis on Darius Miles arrest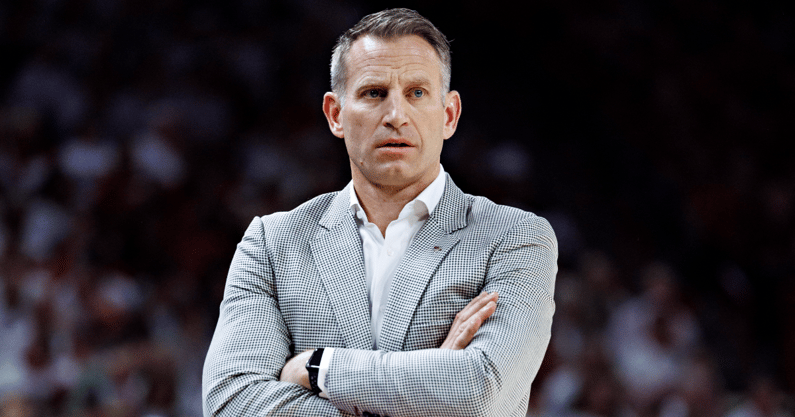 Alabama basketball coach Nate Oats revealed Tuesday that he spoke with former NFL linebacker Ray Lewis regarding the arrest of Crimson Tide forward Darius Miles for capital murder Sunday. According to a report from AL.com, Oats was the one to initiate the conversation.
"His daughter went to Alabama a year-and-a-half ago," Oats said. "He went through a similar situation in Atlanta. He played in the NFL. He told me what he thought guys needed to hear."
A member of the Pro Football Hall of Fame and two-time Super Bowl champion, Lewis made headlines in 2000 after being charged with murder following the stabbing of two men outside a nightclub in Atlanta. The charges against him were later dropped, and he went on to play 12 more seasons in the league.
Miles allegedly provided the gun that was used in the fatal shooting of 23-year-old Jamea Jonae Harris. His lawyer released a statement saying Miles maintains his innocence and he was seen leaving the Tuscaloosa City Jail Sunday afternoon. 
The news has been difficult for for the team to digest, and Nate Oats was hoping to gain some advice from Ray Lewis based on his experience with a similar situation.
"He's a man of faith as well," Oats said. "Just kind of told me to share a little word with him, pray with him."
Alabama did not practice Sunday as a result of the news. The Crimson Tide then hit the road just two days later for a Tuesday game against Vanderbilt, which they won 78-66.
As the team tries to process the unfathomable situation, Oats has received plenty of advice from others in addition to Lewis. He hopes that his team can move forward and still make this season a successful one, as they are now 16-2 and one of two teams still unbeaten in SEC play.
"Just different people have reached out and I've been able to gather different things from different people," he said. "I wouldn't say there's one guy, necessarily. This wasn't covered in the 'Coaching Basketball' class back in college. This is one you've got to get a really good feel for where your guys are at. Even going into the team meetings, you've got to kind of play it a little bit by ear and see where they're at, where their heads are at, and kind of go from there."