Nick Saban discusses the early progression from Eli Ricks since arriving at Alabama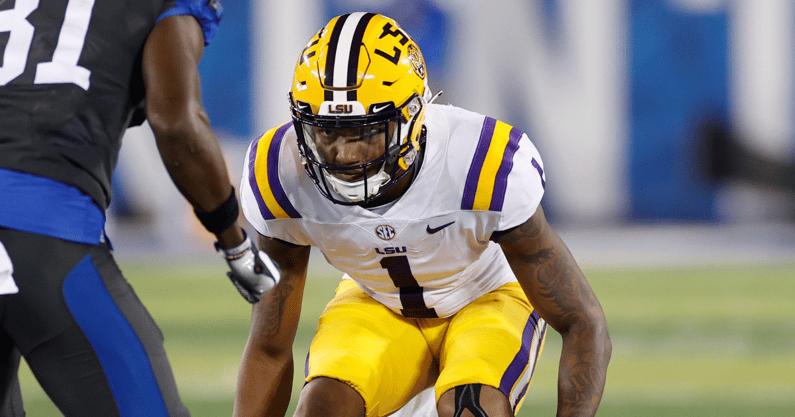 Alabama absolutely loaded up in the Transfer Portal this offseason. The Tide easily nabbed the most talented class purely out of the portal, with three of On3's top eight transfers from this offseason headed to Tuscaloosa. One of which is former LSU cornerback Eli Ricks. Ricks made an instant impact for the Tigers during his time there as an underclassman. But he moved on when Ed Orgeron did at the conclusion of last season. Now, he'll don the maroon and white on Saturdays under Nick Saban's watch.
His new head coach got a chance to speak about Ricks recently. He updated Ricks' progress since coming off an injury and took the chance to explain how difficult it is for players to recover, not just physically, but mentally as well.
Here were Saban's comments on the new talented CB for the Crimson Tide:
"He's made a lot of improvement. I think that Eli sort of — with the injuries that he had and the time that he was off — it was really sort of a more difficult transition for him, physically, emotionally, mentally, to come from where he was to where he needs to get to to be the kind of player that he wants to be. And we certainly want to help him do that in every way we can."
Saban then continued, explaining how challenging recovery can be on the mental health of athletes. Especially when there's a loss of confidence.
"I think sometimes when you go through that, obstacles, things that can affect your confidence a little bit. Because you get frustrated and struggle, because you're not used to being in the kind of conditions that you once were. No fault of his, but there's some difficult circumstances for him to overcome with injuries and so forth. So he's making very, very good progress physically and on the field. In terms of grasping the system and having a better understanding of what's required of him to be a good player."
Wise and sensitive words from the 'Bama headman. Nick Saban may not be the warmest soul in the world. However, his care and thoughtfulness towards his athletes always finds a way to come through during these press conferences.