Allen Greene addresses Bryan Harsin situation, future of Auburn football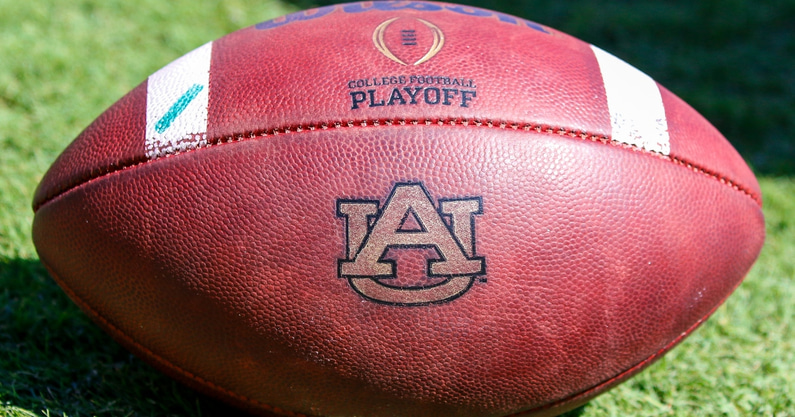 Earlier in the offseason, the Auburn Tigers were at the center of the spotlight regarding the future of head football coach Bryan Harsin. Harsin's future with the Tigers was put in doubt, creating a tough situation for the program. Ultimately, Auburn decided to retain Harsin, a decision that athletic director Allen Greene said came after a "good process."
Greene didn't shy away from Auburn's struggles last season, saying that the first year under Harsin was not as successful as they expected it to be. But now that Harsin has another year under his belt, Greene is excited with the direction the program is currently heading.
Greene recently joined The Paul Finebaum Show, where he opened up on Auburn's situation with Harsin.
"We weren't as successful as we should have been last year, and everybody knows that and Coach Harsin knows that," Greene said. "I think for us, the important thing is address the areas of concern and be able to move forward. I'm thankful that Coach Harsin has – he's made changes, but he's also now in more of a stable environment as COVID, I don't want to say moved on, but we've gotten more accustomed to it. I know he's engaging with our student athletes, he's engaging with our coaches and with the fans. Just being more natural in his element. So we're looking forward to an exciting football season."
Greene: Harsin's situation can help Auburn build character
Auburn started off strong last season, beginning the year 4-1. The Tigers then won two out of three, reaching 6-2 overall and 3-1 against SEC opponents to kick off the season. Then, Auburn lost four consecutive games to round out the year, including a loss in the Birmingham Bowl. Ultimately, Harsin led the Tigers to a 6-7 record with a 3-5 mark against SEC opponents last season.
Even though the Harsin situation created a lot of distractions over the course of the offseason, Greene believes that it has brought the Auburn program closer together.
"Every school has challenges that they have to work through, and ours happened to be in the media," said Greene. "I'm thankful that the university went through a good process and it came out that there was nothing more to I guess the tweets or whatever the social media things that were out there. So those are difficult times. I think they build character, I will tell you our team is closer than they ever have been. Our coaching staff is closer than they ever have been. And they're really hungry to go out and represent the Auburn family."