Bruce Pearl reveals what makes Iowa's offense hard to stop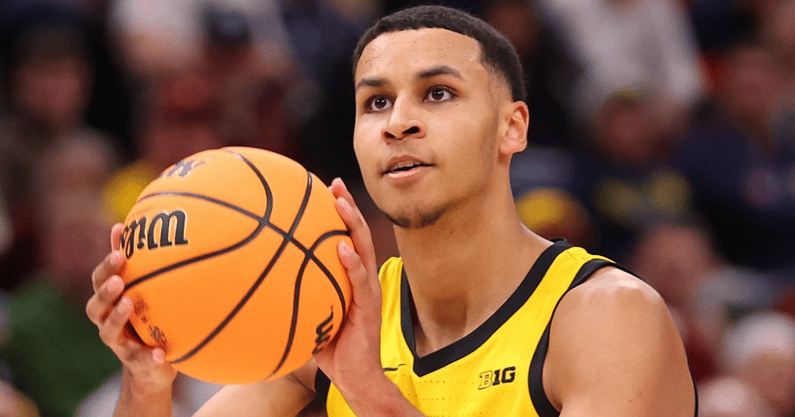 Iowa is well-known as one of the best offensive teams in the nation. If there's one thing that Fran McCaffrey's Hawkeyes do well, it's put up points. They're actually so good at it that, although Bruce Pearl and his Auburn Tigers will be playing them in the NCAA Tournament, he has a lot of respect for what they do on that side of the ball.
Pearl applauded McCaffrey and Iowa's offense ahead of their Round of 64 game. He says their up-tempo style allows for a lot of freedom and confidence. However, he recognizes how efficient they also are with that freedom considering their passing and a lack of turnovers.
"A real commitment to up-tempo basketball. A lot of fans or people that profess to know the game think the only brilliant offensive minds are the ones that control everything. That's a good shot. Wait? They got it to both sides of the floor? That's a beauty," Pearl said. "Fran gives his players freedom and gives them confidence. And I think great offensive coaches that are willing to play with some tempo don't get enough credit for being good coaches."
"We know sometimes they are going to take a bad shot or early, whatever. It's that commitment to the break. It's the spacing," said Pearl. "He does a great job utilizing his personnel, putting his personnel in positions to be successful. They play unselfishly, they don't turn the ball over. They will get a shot off before they turn it over. He's been doing it a long time. He knows what works."
Iowa averaged 80.2 points per game during this season, which finished Top-20 in the nation. Kris Murray leads that effort with 20.4 points on 48.4% shooting but four other Hawkeyes join him in double-figure scoring. Iowa also finished well when it came to assist-to-turnover ratio as they averaged over 16 assists in comparison to under 10 turnovers.
Overall, offense was the key to their 19-13 record on the year. While their defense struggles at times, they enter the NCAA Tournament with nearly 20 wins because of their Top-15 offensive rating and their Top-5 statistic in adjusted offensive efficiency at KenPom.
Pearl and Auburn are going to need the best from their defense in order to keep pace with the Hawkeyes. If not, Iowa could very well run them out of Legacy Arena tonight in what is essentially a home game for the Tigers.