Walker Kessler reacts to being drafted by Timberwolves, sets goals for rookie year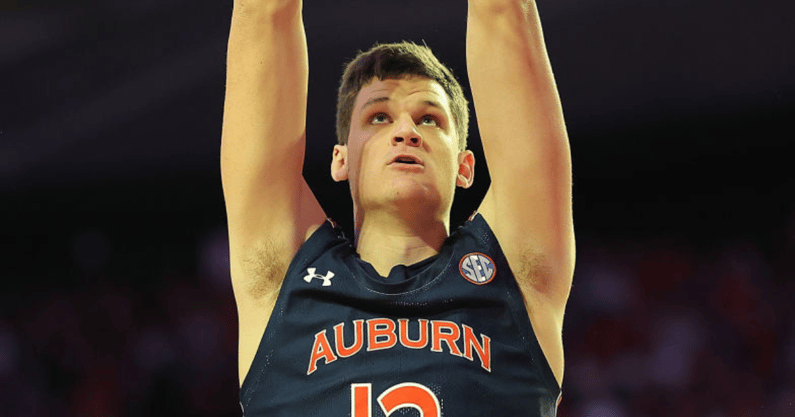 The Minnesota Timberwolves traded their first round pick in the 2022 NBA Draft for a pair of selections which it turned into Walker Kessler and Wendell Moore. After taking the Auburn center with No. 22, the circled back to the Duke wing after another trade moved them in at No. 26.
During the introductory press conference, Walker Kessler spoke at length about his excitement to join the NBA and start work with the Minnesota Timberwolves.
"Stressful," said Kessler. "Just sitting at the table and all those players, all those people running around just waiting for your name to get called. And then to finally hear your name, it's just a lot of emotions. Seeing your mom and dad, brother and sister there – just that they've been through everything with you – to hug them and walk up on that stage and hear your name selected. Not for the Minnesota Timberwolves, but to know I was going to the Minnesota Timberwolves, I was thrilled.
"I was super excited. I'm just so thankful for everything and really excited to be here."
As he continued to answer questions, Kessler set his goals for the 2022-23 season as he adjusts the league and his new role.
"I think the main goal is to come in and impact winning right away," said Kessler. "And to just improve most I can. And do the best I can. Beyond that, I think that the rest of it will take care of itself. I'm a big believer in the idea that if you focus on the team success, you gain individual success from it. So understanding that and having that focus, I think that the individual success will come."
More about Walker Kessler
A sophomore at Auburn last season, Walker Kessler was one of their premier post players with 11.4 points, 8.1 rebounds per game. His 4.6 blocks per game led the SEC, and were more than two ahead of second-place Colin Castleton of Florida. Kessler helped the Tigers earn a 2-seed in the NCAA Tournament, where they lost in the second round to Miami.
2021-22 was his first season at Auburn after transferring from North Carolina, where he put up 4.4 points and 3.2 rebounds across just 8.8 minutes per game as a freshman. Kessler was the No. 4 center in the class of 2020 according to On3 Consensus, a complete and equally weighted industry-generated average that utilizes all four major recruiting media companies. He chose to play for the Tar Heels over offers from Duke, Gonzaga, Memphis and others.