5-star Baylor commit Yves Missi to enroll as a member of the 2023 class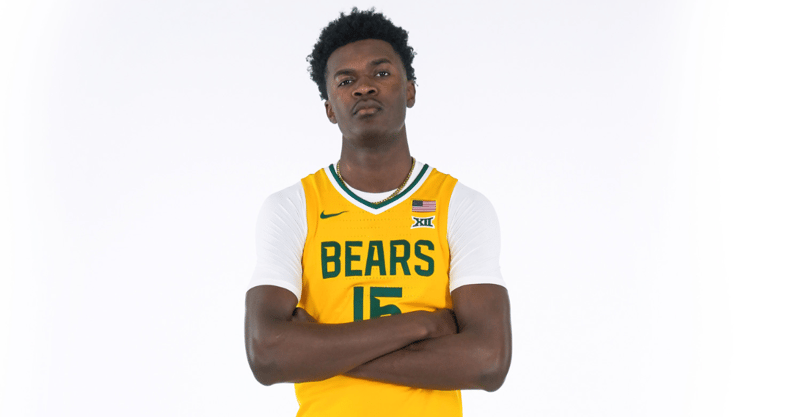 Baylor commit Yves Missi, a five-star center in the class of 2024, has reclassified to the 2023 class and will join the Bears this upcoming season. The 6-foot-11 prospect played this past season at Napa (Calif.) Prolific Prep and has decided to enroll at Baylor this fall.
Missi provided the following statement to On3:
"Thank you isn't enough to express my appreciation to my family, the PSA Cardinals and Prolific Prep coaches and everyone who was involved in this process. Without each of you, I would not have made it this far in my journey, and I will be forever grateful for everything y'all brought to the table.
"I know there's still a lot of work to do in order to make my dream come true but after much deliberation with my family and coaches, I have decided to attend to Baylor University this upcoming fall."
Prior to reclassifying, Missi ranked 14th nationally and the No. 2 overall center according to the On3 Industry Ranking. He will now have his ranking re-evaluated as he makes the jump to 2023.
Missi committed to the Baylor Bears in January, beating out the likes of Texas and Stanford.
As Missi moves to the 2023 class, he will join five-star shooting guard Ja'Kobe Walter (No. 14), four-star point guard Miro Little (No. 44), and VCU shooting guard transfer Jayden Nunn (9.3 PPG).
Missi on his commitment to Baylor
In a previous interview with On3, Yves Missi discussed why he chose Baylor.
"I chose Baylor because I think it's the best place for me to develop my skills and be the best version of myself," Missi said to On3. "I have an amazing relationship with the coaching staff, the style of play is exactly what I'm looking for and most importantly it feels like home. It's a place where I can reach my goal which is to get to the league."
What type of player is Baylor getting in Yves Missi, in his own words?
"Someone who is willing to do everything he can to win the game, a good teammate, and a hard worker."
Missi has a message for Bears fans. 
"I just wanna give a big shout-out to all the Baylor fans out there who went crazy on social media. You guys are amazing and hearing from y'all is the best feeling in the world."
Scouting Report
"Yves Missi is a lengthy post player who moves both fluidly and explosively. At 6-foot-11, Missi runs the floor like a wing, quickly switching ends and putting himself in position to make a play. He is a good shot rim protector in the paint. He moves well laterally and can rotate and switch on defense. Missi plays with a good motor, and he has a purpose in going to get the ball. Offensively, he plays well out of the dunker spots and dives to the rim out of the pick-and-roll. He can knock down free throws, would like to see him transition the touch to being more consistent with the jump shot. He does have comfort on the block going over the left shoulder, still needs to continue developing there. He is a productive player with a nose for making things happen in the paint." – On3's Jamie Shaw