Prince Aligbe, 2022 4-star, commits to Boston College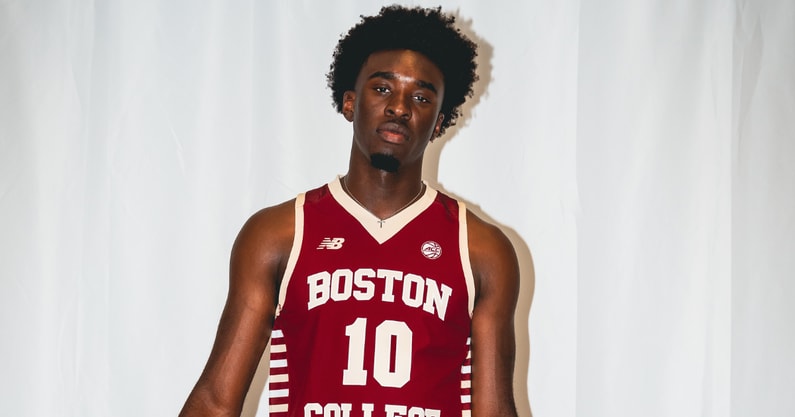 Prince Aligbe, a 6-foot-7 small forward out of Minneapolis (Minn.) Minnehaha Academy has committed to Boston College basketball for the class of 2022, he tells On3.
Aligbe is the Eagles' third commitment of the class, following combo guard Donald Hand and shooting guard Chas Kelley.
Aligbe ultimately chose the Boston College Eagles over Ohio State and California-Berekely. He also received offers from Memphis, LSU, Arkansas, Georgetown, among others.
Prince Aligbe on why he chose Boston College
"For one, definitely the school itself, the education, the academics. I come from a family that it's something we take seriously. We understand it's something that can really change our lives. The next thing would definitely be the coaching staff. They have a whole new coaching staff. They're all guys that are known for developing players in my position. Whether it's sending them to the NBA in past years, or also winning. I'm a player that loves to win. The next thing would be the family bond and getting a sense of knowing that I would be a part of Coach (Earl) Grant's first recruiting class. So obviously he wants me to come in with some great guys like DJ Hand and Chas Kelley and play right away and make a big impact."
What does Aligbe expect his role to be as a freshman?
"Definitely a leader," Aligbe says. "I feel like I'm going to come in with a presence that's really about hard work, day in and day out. I think everyone will feel that, and it'll be contagious. Hopefully, guys will want to play with me and get better with me."