Former Texas guard Devin Askew announces transfer destination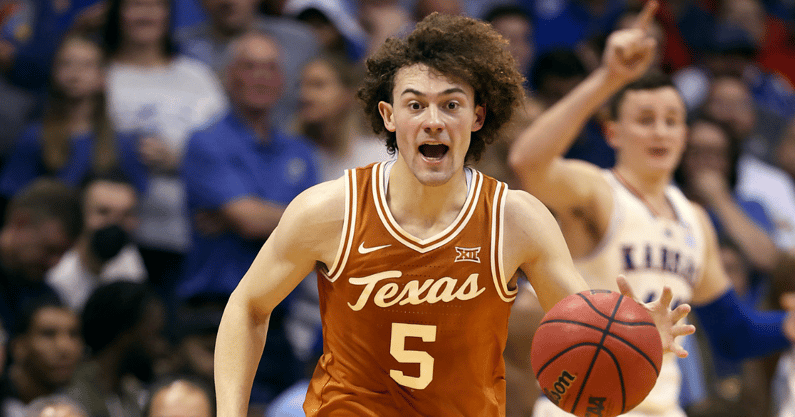 Texas transfer Devin Askew has committed to the California Golden Bears, he tells On3.
"I chose Cal because I wanted to come home," Askew said to On3.
This is the second time Askew will transfer programs, meaning he will have to apply for a waiver in order to be eligible next reason. He entered the NCAA Transfer Portal on April 19th.
"I would like to start by thanking the University of Texas for giving me the opportunity to come and play the game I love," Askew wrote. "To my teammates, I wouldn't have gone to battle with anyone else on the court, and I can't express how much I appreciate every one of you. I'd also like to thank Coach [Chris] Beard and the entire coaching staff for providing me with their support and guidance this past year. You all allowed me to grow as both a basketball player and as a man. After much thought and deliberation, I have decided to enter the transfer portal."
Last season for the Longhorns, the 6-foot-3 point guard averaged 2.1 points and 1.3 assists in only 15 minutes of action per game.
Askew began his college career at Kentucky, where he also played for one season. While in Lexington, Askew averaged 6.5 points, 2.6 rebounds, and 2.9 assists in 30 minutes per game.
Coming out of high school, Askew was rated as a four-star prospect, ranking 30th nationally in the Class of 2020. Askew was originally a part of the 2021 class — where he was once a five-star — before reclassifying.