ESPN analyst impressed by pedigree of transfers coming to Colorado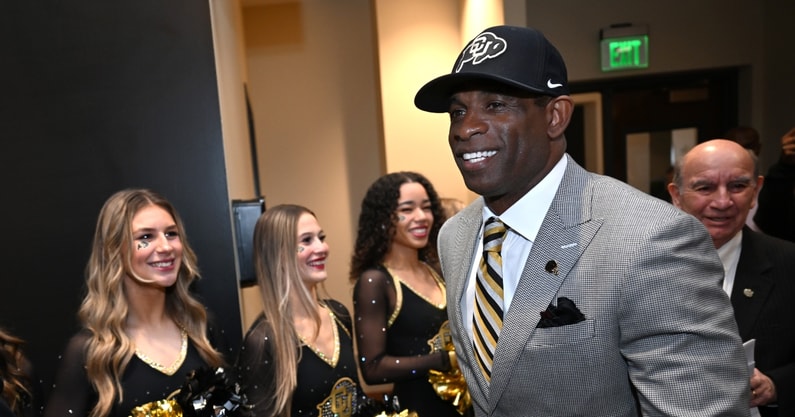 This past coaching carousel saw Deion Sanders' name rumored for multiple jobs. Ultimately, he went to Colorado and immediately got to work flipping the roster that went 1-11 in 2022.
Immediately, Sanders made it clear that he was going to use the transfer portal. That didn't mean that he wouldn't recruit high school recruits and develop them over their time at Colorado. It just meant he felt that he needed to flip the roster quicker than that would allow.
Now, ESPN analyst Greg McElroy says that he's impressed by the pedigree of players that are coming to Colorado.
*Follow all Colorado Buffaloes news on Facebook here*
"You notice, every one of those schools I listed; Ole Miss, Arkansas, Michigan, Florida, Clemson," McElroy said of where transfers are coming from. "I mean, we're talking about real schools, real prospects that Deion now has gone out and gotten."
There is no one reason why players transfer and McElroy knows that. However, he doesn't truly care about those circumstances because of the amount of talent that these players have.
"Now, you can tell me about the circumstances of why they're leaving. That's fine. I don't necessarily care. All I know is I bet you they're better than what Colorado had," McElroy said. "So, if you think Deion hasn't improved the roster already, I think you're crazy. I'm very optimistic about what he's done so far and I think that the amount of buzz he's creating is only going to benefit Colorado here in the years to come."
Colorado has the second-ranked recruiting class, according to the On3 Transfer Portal Team Rankings. In total, Sanders has landed 24 transfers, including Travis Hunter, who is the best player that entered the transfer portal, according to On3, and was a five-star recruit in the Class of 2022.
Deion is bringing his own luggage
When Deion Sanders addressed the Colorado team in early December, he set a new standard for the program. He also made it clear that he was going to make heavy use of the transfer portal, almost warning the current players.
"I'm coming," Sanders said, "I'm bringing my luggage with me and it's Louis."
So far, it looks like Sanders has backed up his own talk, having brought in tons of talent to a school that had been struggling for years.