On3 Recruiting Prediction Machine: Florida trending with 4-star TE Amir Jackson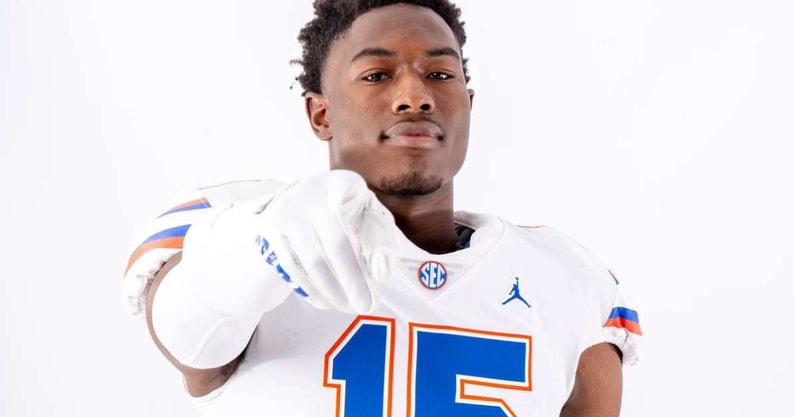 Portal (Ga.) four-star tight end Amir Jackson has been one of Florida's top targets at that position in the 2024 cycle for some time.
Georgia, Auburn, Miami and a host of other programs have also been involved, but most signs have pointed to this being a showdown between the rival Gators and Bulldogs. After Georgia took two tight end commitments this week though, it's Florida who is trending heavily to land Jackson, according to the On3 Recruiting Prediction Machine (RPM).
GatorsOnline.com recruiting insiders Corey Bender and Keith Niebuhr both logged expert predictions in the Gators' favor, pushing their odds of landing Jackson up to 97.3 percent, per the RPM.
"Florida, Coach Napier, Coach (Russ) Calloway — they contact me everyday making sure we're good," Jackson previously told GatorsOnline. "You feel like home when you go there on visits. It's a place you would want to be. (Napier) understands players, he doesn't just recruit players like me. He wants to know about you.
… And he doesn't talk just football. It's about your life and what you plan on doing with your life. It's just a coach you would want. It means a lot. It shows me that he not only cares but he's true to what he says."
Amir Jackson is one of the nation's most dynamic playmakers
The 6-foot-5, 210-pounder was one of the Peach State's most versatile players last fall, nabbing 22 catches for 428 yards and four touchdowns in 2022, good for an average of 19.4 yards per catch. Jackson also made an impact at safety in 2022, where he had 71 tackles, two forced fumbles and an interception. 
Florida likes him as a do-it-all tight end at the next level with the ability to be a major red-zone threat for the Gators' offense, according to his high school coach, Jason McEachin.
"The versatility is what Florida loves," he said. "The ability to develop as a blocker and then also be able to jump. They know he can do the stuff outside. Catching the football. Line up anywhere. But they see the upside and the ability to develop as a blocker knowing he can do all that other stuff."
Jackson is the No. 123 overall prospect in the 2024 class, according to the On3 Industry Ranking, a weighted average that utilizes all four major recruiting media companies. He ranks as the nation's No. 10 tight end and the No. 22 recruit in the state of Georgia.
He currently has one official visit locked in — a trip to see the Gators on June 16-18.