Kemore Gamble calls out fans following transfer portal decision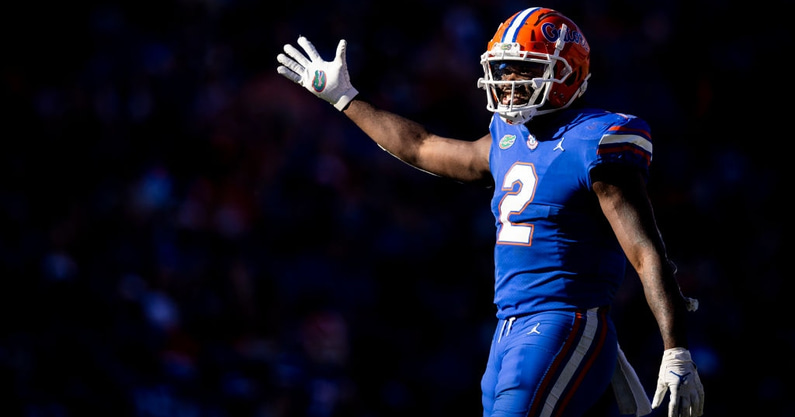 Florida Gators tight end Kemore Gamble took to social media to call out fans who were critical of his decision to enter the transfer portal for 2022. Gators fans have been commenting on his decision to leave the school for his final year of college eligibility, prompting Gamble to respond.
Kemore Gamble on transfer portal criticism
"Mind y'all business. Y'all are grown man trying to bash me," stated Gamble via his Twitter account. "Like get off y'all couch and do something that's positive. I know if y'all see me in person, you will not say it to my face. So cut all that out. #Respectfully."
Gamble, a redshirt senior, announced his decision to leave Florida for a new destination to play his final year of college football. Following the 2020 COVID-19 impacted season, college athletes were given another year of eligibility for NCAA play.
In 2021, Gamble had his best season with Florida, catching 31 passes for 414 yards and four touchdowns. Gamble emerged as a key part of the Florida passing game, ranking third on the team in receiving production. After appearing in 20 games for the Gators, Gamble's career numbers are 48 receptions for 632 yards and seven touchdowns.
"It's been a blessing to attend the University of Florida to play football and receive a degree from this special place," Gamble wrote when announcing his decision to enter the transfer portal.
"I have a huge opportunity to enter the 2022 NFL Draft. But after lots of prayers and talking with my parents and loved ones, I have decided to enter my name into the transfer portal for my last year of eligibility."
He arrived at Florida in 2017 but didn't see any action while redshirting. In 2018 Gamble played in every game, mainly on special teams. He did haul in seven passes for 58 yards. Gamble played in every game in 2019 but didn't record any offensive statistics.
In 2020 he had a breakout game against Georgia. After Kyle Pitts went down with a concussion, Gamble hauled in three receptions for 51 yards, including a career-long 24-yard catch and his first collegiate touchdown.
On3's Nick de la Torre contributed to this article.