Chandler Jackson, 2022 four-star, commits to Florida State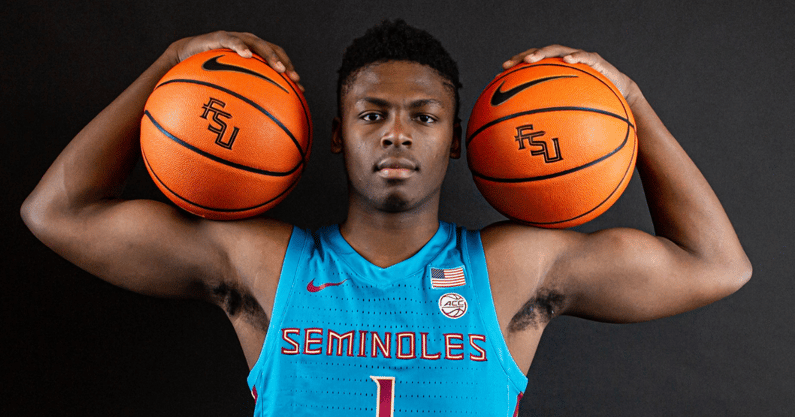 Chandler Jackson, a 6-foot-4 shooting guard out of Memphis (Tenn.) Christian Brothers has committed to Florida State basketball for the class of 2022, he tells On3.
Jackson is the Seminoles' fifth commitment of the class. He joins Cameron Corhen, De'Ante Green, Tom House, and Jeremiah Bembry.
Jackson chose FSU over Tennessee, Kansas, Virginia Tech, Ole Miss, Missouri, amongst others. He plans to sign during the early signing period on Nov. 12.
Chandler Jackson on his decision to Florida State
"What really stood out is the coaches. Like Coach (Leonard) Hamilton..it's the little behind-the-scenes stuff…he's a Christian man. He does a lot for the community and he's going to make sure you're doing the right stuff off the floor and not getting into any trouble," Jackson said. "That's something that me and my family both felt that I need and that's how I've been raised, you know going to church and everything. He's similar to how my family is and he's really nice. And then also the way they play and how they can get people to the League is what really stood out to me. If I just buy into what they're saying, my time there will be short."
What was the coaching staff's recruiting pitch?
"They need a point guard to run the show," Jackson said. "I kind of figured that I'm the PG for them so I fit in right there. I can help score or play make when I need to…whatever I need to do…even if I don't start next year. I still have a chance of starting, but even if I don't, I can still come off the bench and do what I need to do to keep the team moving."
Did NIL play a role in Jackson's decision?
"Honestly, we didn't even talk about it at FSU," Jackson said. "I didn't talk about it with the coaches, but with the team…they told me Tallahassee is a college town and a basketball town. So there is so many ways you can make money. Of course, if you're on a big-time team like FSU, people are going to know who you are."