JD PicKell: Florida State needs to establish state dominance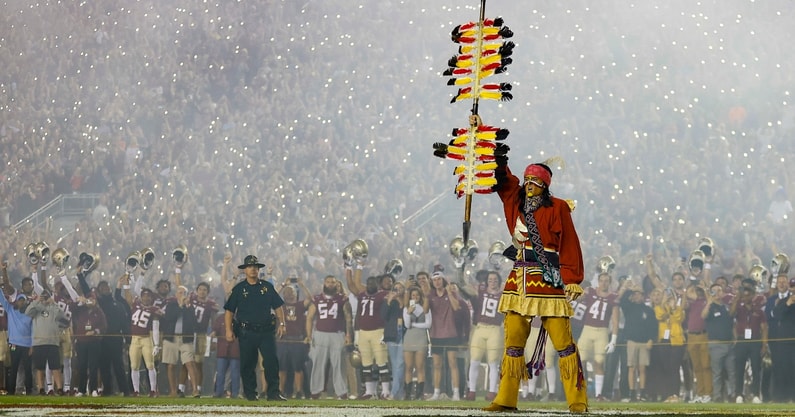 Florida State has the chance to do something it hasn't done in a long time now, become the dominant team in the state of Florida.
On3's JD PicKell says that 2023 is an important year for Florida State because it's going to offer the Seminoles a rare opportunity. They will be able to beat in-state rivals Miami and Florida each for the second season in a row.
"For them to be able to take the next step, I'd love to see Florida State establish state dominance, yet again," PicKell said. "Because this past season, you did your thing. Took down Miami. Took down Florida. You're the big dog in the state right now."
"Now, to be fair, Florida and Miami are or were rather in their first year under a new head coach. So, they're still kind of getting their sea legs. No mercy. That's fine. I'm all for it. I mean, you take care of your rival. That's the thing that you do. You take care of your business. Now, if you can take care of it again, think about the conversation that would change."
JD PicKell emphasized how this would help recruiting. After all, when all three of these schools are in on a single recruit, they can point toward recent success instead of a rebuild. That will then help them to take another step up the ladder on a national level.
"But, I'm saying for the future of Florida State, for Mike Norvell to build this thing into winning multiple national titles, for playing for multiple ACC titles, for them to have the staying power, I think going back-to-back as state champs this coming season is a very solid brick to lay in that foundation."
What are 2023 expectations for Florida State?
Along with emphasizing the need for Florida State to beat the other Florida schools, JD PicKell also set the expectation for the Seminoles in 2023.
"The expectations — obviously, let's win the ACC. That is the bar that has been set. That pressure is a privilege. Mike Norvell has recalibrated expectations across Tallahassee by what he's been able to do," PicKell said.
"Now, they're thinking even national title. This coming season, let's beat Clemson. I think that is the signature win for Mike Norvell to beat Clemson and establish himself as the top dog in the ACC. I think it has to happen."