Kyle Morlock looking forward to playing alongside Jaheim Bell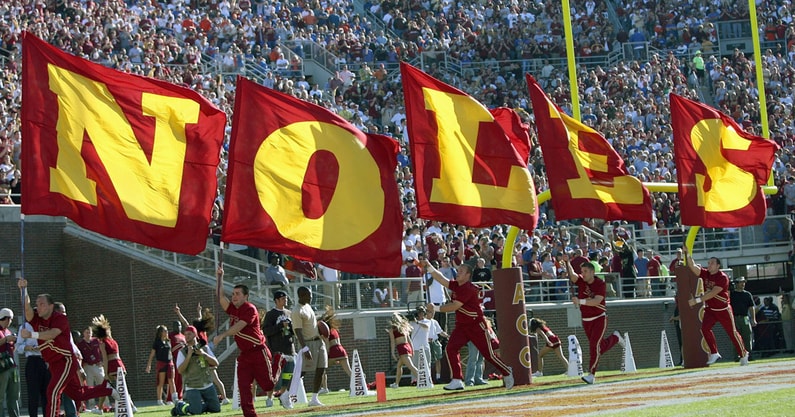 Florida State was extremely active in the NCAA transfer portal yet again under coach Mike Norvell, and those new transfers are settling in and getting chance to mesh early in the spring semester.
Some are getting to know fellow transfers at their own position, like tight end Kyle Morlock. Along with Morlock, Florida State also landed former South Carolina tight end Jaheim Bell.
"I think more of a traditional tight end, so I think just playing that actual tight end role," Morlock said of the fit so far. "Jaheim's a super cool guy. We're in the same workout group and stuff, so I've gotten to know him pretty well. Super cool guy and I really look forward to playing next to him."
In three playing seasons at Shorter University, Morlock recorded 57 catches for 890 yards and 11 touchdowns.
Bell, meanwhile, recorded 56 catches for 757 yards and seven touchdowns while at South Carolina. He was a tough matchup for many SEC teams as an athletic, 6-foot-3, 232-pound prospect at tight end.
New transfers settling in at Florida State
Morlock is only one of several recent transfers to join the Seminoles. Others have also opened up about their experience so far.
Like offensive tackle Jeremiah Byers.
"What I was impressed by the most was just the work of the team," Byers said. "When it came to practice it was never like a dull moment. It was never a moment in practice where it was just like, 'OK, we're just going to sit around and chill.'
The tone was set from jump, and Byers recalled vividly something offensive coordinator Alex Atkins said at practice.
"Coach Atkins said something at the second practice I was in, he said that, 'Every day out here is a performance. This isn't given to you,'" Byers explained. "'So if you're not performing, I will put you on the scout team, regardless of who you are.' That's what stood out to me, just willing to accept that challenge in order to be successful."