Fran Brown is the X-Factor, Georgia gets 4-star CB Daniel Harris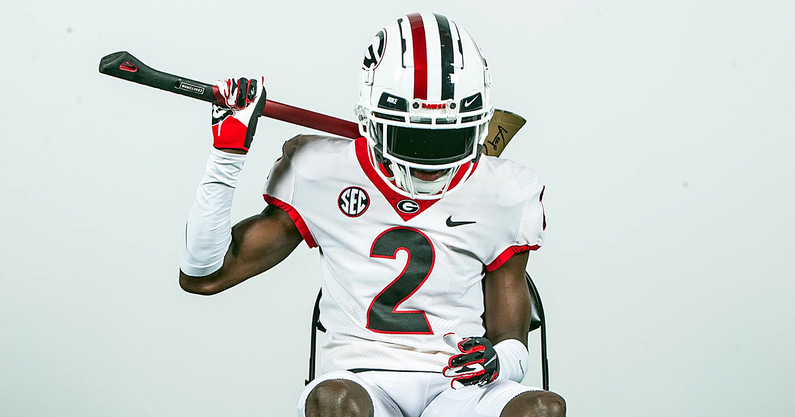 Daniel Harris took official visits to Georgia, Michigan, Ohio State, and Penn State. He loved each visit, and each school drew praise from the cornerback out of Miami Gulliver Prep, but one school stood out above the rest.
It was Georgia for the 6-foot-2, 175-pound four-star.
"It really came down to Georgia and Penn State and Georgia was just the best school for me," Harris told On3. "After I got back from Penn State's visit, I called coach Fran Brown and coach Kirby Smart. Last Sunday night, that is when I committed to Georgia."
Georgia is Georgia. They are coming off a national title, they just had 15 players selected in the NFL Draft, and they have a stacked roster coming back, but the X-Factor was coach Brown. The new cornerbacks coach played a huge role in Harris's commitment.
"Coach Brown was the first coach to offer me when he was at Rutgers. He believed in me before anyone else. As soon as he got to Georgia, he offered me. We have a strong relationship and he is a coach that I trust.
"He wants to coach me. I want to be coached by him. Coach Brown has been wanting me to commit since he got there and I am committed now."
As high as the No. 39 prospect in the On300 is on Brown, he is equally high on Smart. He loves what he is doing in Athens.
"I have great vibes with coach Smart. He knows how to win, he is fun to be around, and when I have been around him, we have had a great time.
"As a coach, he knows a lot about my position too. Coach Smart knows defensive backs, he has a great mind for my position, and it will be great working with him and coach Brown. Coach Smart develops players, he wins, and he has a plan for me at Georgia."