Former Georgia Bulldogs WR Chris Conley inks NFL deal for 2022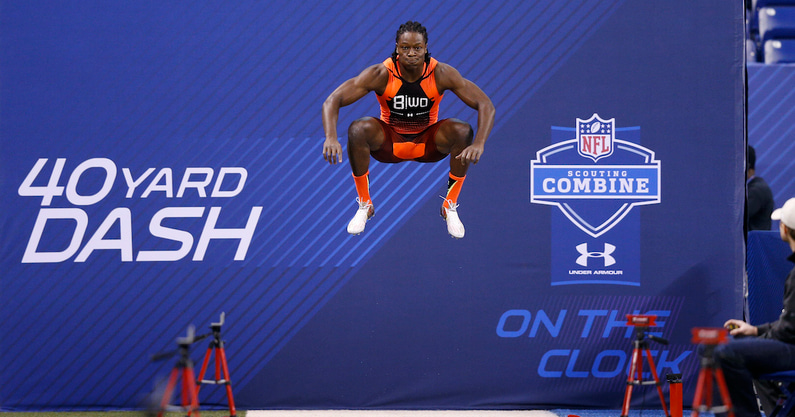 Another former Georgia Bulldogs player has secured a NFL home for 2022. As it stands, there are currently 45 former UGA players on NFL rosters, a number that will make a significant jump next month when several members of the national championship squad hear their names called and join the most elite league in football.
According to Aaron Wilson from the Pro Football Network, the Texans are bringing back receiver Chris Conley on a one-year contract.
Originally selected in the third round of the 2015 NFL Draft by the Kansas City Chiefs, Conley has put together a 7-year career by excelling at the small details in a backup receiver role. He's known best for blocking and doing the dirty work by utilizing his 6-foot-3, 205-pound frame to his advantage.
The former Georgia Bulldogs receiver still holds the NFL combine record for his vertical leap of 45 inches.
Conley was one of several free agent signings made by the Houston Texans ahead of the 2021 campaign, but his production dropped as offensive turnover, a quarterback change from veteran to rookie and lack of chemistry across the board plagued the team committed to a rebuild.
CLICK HERE to get 30% OFF your Georgia Bulldogs National Championship apparel
In 16 games, the former Georgia Bulldogs wideout made 10 starts, but caught just 22 passes for 323 yards and two touchdowns. It's important to note he was thrown into the fire as rookie QB Davis Mills took the reigns, and it's difficult for a young receiver who isn't the top target to develop chemistry with a new signal caller midseason.
Brandin Cooks, who was viewed as the premier top wide receiver target for the Texans in 2021 — gave insight into traits fans often overlook that may allude to why the Houston brass decided to sign the former Georgia Bulldogs standout.
"My guy, Conman, the energy that he brought to this team, the things that we asked him to do to be able to block the way that he did it was genuinely incredible," Cooks said. "He set the tone in that receiving room for blocking and making sure it's all about us, it's not about anyone individually. He put his body on the line day in, day out, week in and week out, and got a lot of respect for what he has done and what he has accomplished this year.
The Georgia Bulldogs currently have seven wide receivers on active NFL rosters including Conley. Here's the full list of every current UGA player in the NFL, their position and team.