Mike White shares how game with Notre Dame came about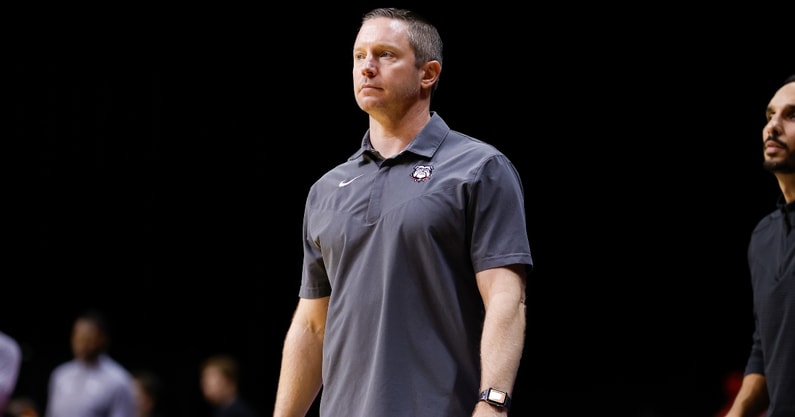 Georgia will face off against Notre Dame this Sunday as a part of Holiday Hoopsiving in Atlanta Georgia. The Bulldogs first-year head coach Mike White has led the team to a 7-3 start, and will face an Irish squad with the same exact record this weekend. White has some connections to Notre Dame through his family, and was asked if that had any part in setting up this matchup.
"Really probably just first month on the job here, who's available, whose got interest playing an event, playing in Atlanta, they happen to be one of the teams, that's it," White said.
White made it clear that he did not orchestrate the matchup, joking about facing long-time Fighting Irish head coach Mike Brey, who's currently in his 23rd season with the team and sports a .647 winning percentage at the helm for Notre Dame.
"I'm not overly eager to play Mike Brey, I don't know who is," White laughed and said. "Just a program I have a ton of respect for."
White's father is Kevin White, who's served as an athletic director for various schools like Tulane, Arizona State, Notre Dame, and Duke. He served as Notre Dame's athletic director between 2000 and 2008, giving him a special connection with coach Brey.
"And obviously, my father hired Mike Brey, arguably his greatest hire of his incredible career. So it'll be neat to see coach Bray and to compete against the Irish, it's an honor for our program," White said.
Both teams will be looking to rally back from a loss in this matchup, as the Bulldogs fell to rival Georgia Tech in a close, hard-fought battle losing 79-77 to the Yellow Jackets, and the Fighting Irish were defeated by Marquette 79-64 in their last game.
If the Bulldogs want to leave Atlanta with a win, they'll have to stop Notre Dame forward Nate Laszewski, who currently leads the team in points per game with 14.9 and rebounds with 8.3 per contest. He had 20 points in the Irish's last game, his third 20-plus point outing of the season, and will definitely be a top priority for Georgia in this game.
For UGA, the play of senior guard Terry Roberts has propelled them this season, as he's leads the team in points, assists, and steals per game this season. He's filed the stat sheets in a major way for the Bulldogs this season, and can hopefully do the same for them this Sunday.