Kirby Smart provides an update on offensive lineman Tate Ratledge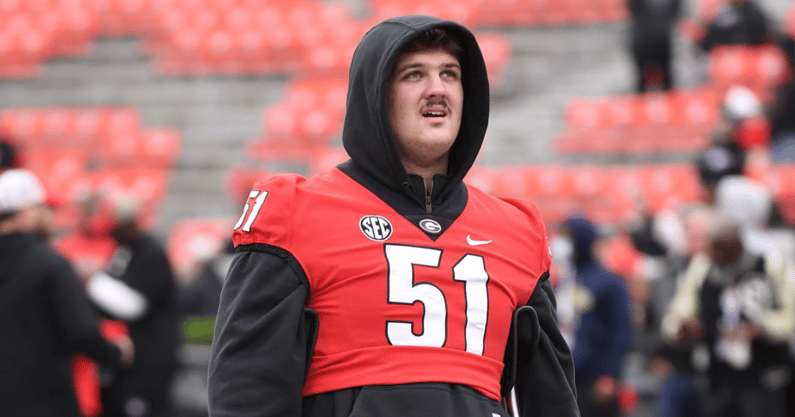 After breaking his foot in the season opener against Clemson, Georgia tackle Tate Ratledge missed the remainder of the Bulldogs championship season. With plenty of rehab, though, Ratledge is on the verge of returning to the field this fall.
Kirby provided an update on the redshirt sophomore in his first presser of the preseason. He says Ratledge put in so much work in summer rehab that the workload in practice might actually be a relief.
"Tate has been great. He's worked really hard at his conditioning. He's in a position where what we did in summer training would have been tougher on him coming off the injury than actual football practice. The football practice piece should relieve some of that," said Smart. "Strain and effort to push off and double teams as we put on pads may increase that but he's in a good spot."
Ratledge was a Top-50 recruit and the No. 4 OT in On3's 2020 Consensus Top Football Recruits. The former top prospect has only seen two games of action over two seasons, though. He played against Auburn in 2020 and left the 2021 opener in the first quarter with his injury.
Kirby Smart says he still has some skills to pick back up before they can officially say Ratledge is back. Even so, Smart says he has been taking reps with two groups and the staff feels good about where he's at in his return.
"He's been rotating in with the first group and the second group. I do think there is a matter of coming back where you haven't passed off a twist, you haven't passed off a stunt. There's some quick guys inside that he's gonna take some reps to get that back. (We) certainly feel good about where he is and his toughness."