Report: Georgia assistant coaches could be entertaining moving on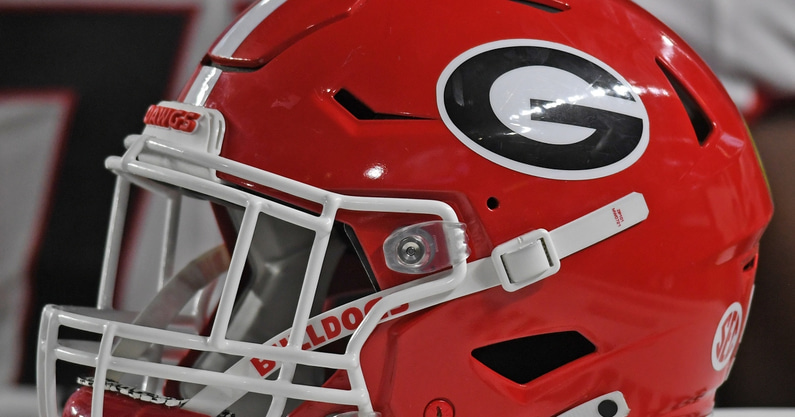 Georgia finally ended their national championship drought on Monday, and Kirby Smart and his staff will forever be known as the coaches who led the charge. Now, a pair of Bulldogs assistants could have their eyes on moving elsewhere.
According to FOX's Bruce Feldman, Georgia could lose offensive coordinator Todd Monken to the NFL. Additionally, defensive backs coach Jahmile Addae could also be leaving the program.
"A couple of potential staff moves to keep an eye on at Georgia: OC Todd Monken may return to the NFL and DBs coach Jahmile Addae also could be moving on, per sources," revealed Feldman.
First, Monken has a bevy of NFL experience under his belt already. Prior to joining Smart at Georgia, the offensive coordinator coached offense for the Jacksonville Jaguars, Tampa Bay Buccaneers and Cleveland Browns. With many head coaching positions open this offseason in the league, a newly-hired coach could look toward Monken to call their offense.
Additionally, Addae has a wealth of experience coaching defensive backs. The former West Virginia star began his coaching career as a graduate assistant with the Mountaineers, then made stops at Michigan, Cincinnati, Arizona and Minnesota. Finally, he returned to the Mountaineers as their defensive backs coach in 2019, and joined Smart's staff in 2021.
As you can see, both coaches will be in-demand. In addition to the pair of coaches, Smart is already losing his defensive coordinator, as Dan Lanning is becoming the head coach of Oregon.
The Bulldogs will enjoy their championship, but Kirby Smart has to rework his coaching staff if the program is looking to win back to back titles.
Smart on replacing players, coaches
As you can see, Kirby Smart has a lot on his plate this off-season. While he's enjoying Georgia's first title in forty years, the head coach talked about roster turnover not only with players turning professional, but also the transfer portal and the Bulldogs' incoming recruiting class.
"It's right now. We'll have multiple kids. Probably we'll have a few kids go into the portal that we've had discussions with that held that off, out of respect for the team. I thought that was tremendous. We'll have that," Smart said Tuesday morning. "Everybody will think that's a terrible thing. But some cases it's actually a good opportunity for kids. We've got 16 or 17 mid-years that have enrolled. We've got to finish off this class. We don't know how many spots we have because we don't know what some guys are doing, like Lewis and other guys. There's a lot of work to be done."
Kirby Smart went on to talk about how every other team in the country, besides Alabama, already has a leg up on Georgia going into next year. Most teams saw their season end by Jan. 1 with just a one-off bowl game. However, he credited Nick Saban, saying he learned how to deal with the turnover from him.
"And I know people don't understand it, but other teams are 10 days up on you because they finished January 1st, your competitors. And you're going, wait, they're doing what? We're trying to win a national championship," Smart continued. "Fortunately, I had a really good mentor, teacher of dealing with that because he's in it every year. But you fall behind because you're trying to manage your roster. My biggest concern in terms of complacency is the guys coming back. We'll lose some really good players on defense. We've got a lot of guys coming back on offense. But we'll have to replace some good talented backs as well."