Report: Georgia running back Kenny McIntosh arrested, charged with multiple traffic violations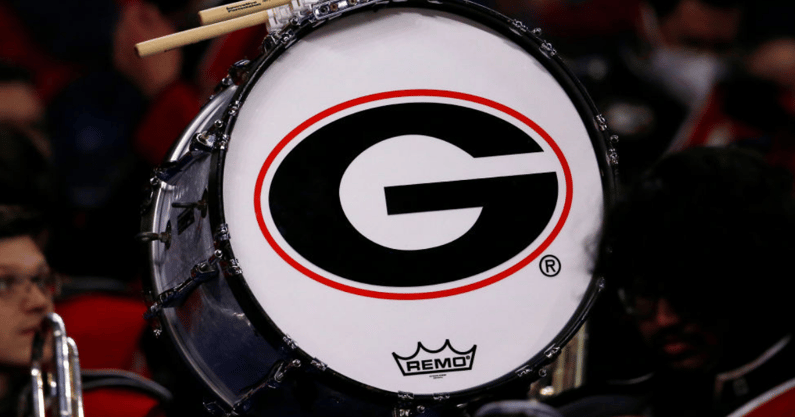 Georgia running back Kenny McIntosh was arrested early Sunday morning on misdemeanor charges of reckless driving and failure to wear a seatbelt, according to Athens Clarke County jail reports. He has since been released on a $2,000 bond. UGASports.com's Anthony Dasher was the first to report the news.
According to Mike Griffith of DawgNation, 2022 NFL Draft prospect George Pickens was in the car with McIntosh Sunday morning, and the two were involved in a non-injury collision with another vehicle. The two football players were returning home after attending a pre-draft celebration with Georgia teammates in downtown Athens.
McIntosh, who is expected to headline the Georgia backfield alongside fellow running back Kendall Milton in 2022, is coming off a junior campaign where he led the running backs room with 5.7 yards per carry on 58 rushes for 328 yards and three touchdowns.
CLICK HERE to get 30% OFF your Georgia Bulldogs National Championship apparel
A former four-star recruit in the class of 2019, per the On3 Consensus, McIntosh was a top-200 player in the country and the No. 13 running back overall. He's rushed for 753 yards and six touchdowns in his three-year career under head coach Kirby Smart in Athens.
Former Georgia star Bacarri Rambo receives update on felony charge
Former Georgia star and NFL safety Bacarri Rambo had felony rape charges against him dismissed on Tuesday morning. Nearly two years after his arrest, Super Court judge Patrick Haggard in Athens-Clarke County made the decision.
Bacarri Rambo's lawyer, Kim Stephens, released the following statement after his felony charge was dismissed.
"I'm pleased with the D.A.'s office," Stephens said, via the Athens Banner-Herald. "After viewing some material we provided to them after he had been arrested, it brought into question the veracity of the allegation and charge made."
Jenna Vaisvil, a spokeswoman from the district attorney 's office, also provided a response to the news. She told the Athens Banner-Herald that it was in ""the best interest of protecting the victim from additional trauma to dismiss this case."
"Our office sought input from the victim and the decision was made to dismiss only after the victim was contacted and options were discussed," Vaisvil said. "The victim does agree with the results."