WATCH: Charles Barkley hilariously gives shout out to Georgia football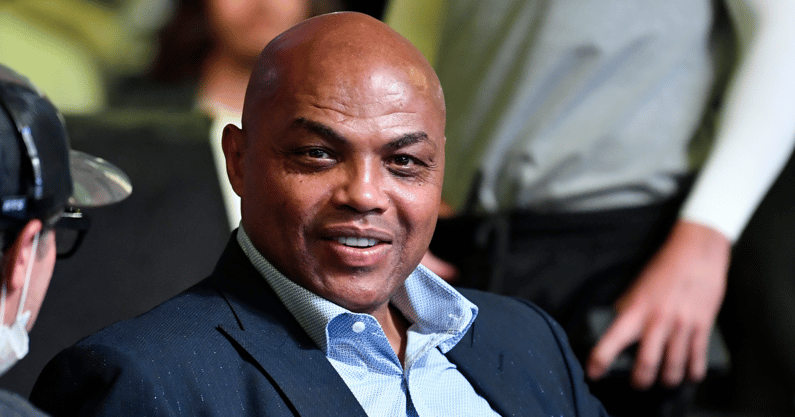 Charles Barkley couldn't wait to offer his congratulations to the Georgia Bulldogs. The former basketball star and co-host of TNT's Inside the NBA is not one to turn down an opportunity to brag, and he certainly didn't Thursday.
After guaranteeing Georgia football would defeat Alabama for the national championship, Barkley took a victory lap on air.
"Can I just say something before we start the show?" Barkley asked before belting out an emphatic "How 'bout them 'Dawgs!"
But the gag wasn't over yet. Fellow Inside the NBA co-host Ernie Johnson, a Georgia graduate, had something up his sleeve for Charles Barkley. Johnson pulled out a Georgia helmet from behind the desk, proudly putting it on display for the camera.
"I'm glad you said that," he told Barkley. "I knew there was something that needed to be in place here."
An Auburn alumnus, Barkley found himself in a tough position for the national championship game. Alabama and Georgia are among the Tigers' biggest rivals, but the former NBA star can at least take solace in the fact his prediction was correct.
The Bulldogs defeated the Crimson Tide by a score of 33-18 to claim their first title 1980. It was also payback for when Alabama defeated them in the SEC Championship Game earlier this season.
Georgia found itself trailing 18-13 in the fourth quarter, but would come through in the clutch. Bulldogs quarterback and offensive MVP Stetson Bennett threw his first two touchdown passes in the final 10 minutes to help them pull away. A 79-yard pick-six from Kelee Ringo with 54 seconds remaining sealed the win.
With that Bulldogs fans — and at least one Auburn alumnus — rejoiced in the victory. With the college football season now over, more eyes will turn to the basketball court. Fans always can count on Barkley and the rest of the Inside the NBA crew to keep them entertained with their antics.