4-star Rakease Passmore recaps Indiana official visit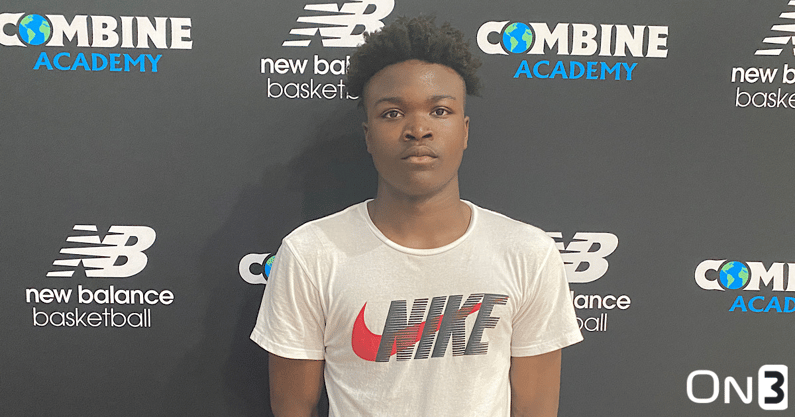 Rakease Passmore made his debut at No. 36 in the recent 2024 On3 150 update. The 6-foot-5 wing took his first official visit this past weekend when he made the trip up to Indiana University.
"It was a great experience," Passmore told On3. "I really love the coaches and everything about the program. My favorite part of the visit was just sitting down and eating with the coaches, and the basketball facility has pretty much everything you could want."
The high-flying four-star was able to take in a practice this weekend and got a good feel of how Mike Woodson coaches and the Hoosier style of play.
"I love that Coach (Mike) Woodson coaches defense," Passmore said. "They play fast, and I like that."
As a sophomore last season at Asheville (NC) AC Reynolds High Passmore averaged 19.1 points, 6.9 rebounds, and 1.3 steals per game.
Passmore's scouting report
Rakease Passmore is a lengthy and highly explosive wing. At 6-foot-5, there is talk of him having a 46-inch max vertical jump. When he gets a head of steam, he attacks the rim with bad intentions. Passmore is much developed as a shooter. The release is high and consistent. He needs to develop creating off the bounce and building consistency, getting the ball into his shot pocket off the live dribble. Passmore has a high-level work ethic, which is evident by his rapid improvement over a short amount of time. He averaged 21 points playing with the Garner Road program on the Adidas 3SSB 16u Circuit. There is a massive upside here, and the work is showing to reach his vast ceiling.