Fran Fraschilla disagrees with John Calipari over 'basketball school' comments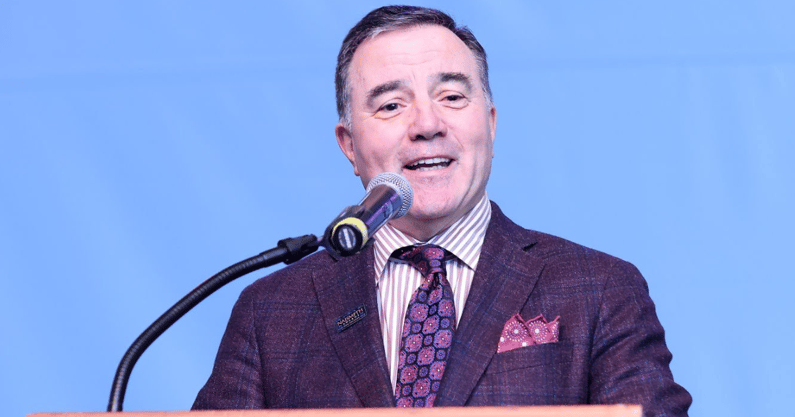 ESPN's Fran Fraschilla was the latest commentator to weigh in on the dispute between John Calipari and Mark Stoops at Kentucky. It has been a topic that has dominated the state's headlines over the last week. A feud between a school's head basketball and football coach will cause that.
Although Fraschilla is a college basketball analyst, he didn't agree with Calipari on this one. Even Fraschilla realizes the importance of football, especially within the SEC.
While Kentucky carries a blue blood status in college hoops, their SEC membership provides credibility to the argument for football. The revenue football generates for the university is something to consider as well as Fran Fraschilla points out. While it may be a stretch to say UK would be willing to give up basketball, Fraschilla provided another interesting take in the Calipari versus Stoops discussion.
Seth Greenberg weighs in on feud between John Calipari, Mark Stoops
A pair of Kentucky head coaches got the state talking yesterday with a public spat between the two. After some comments from John Calipari about UK's status as a 'basketball school', Mark Stoops didn't take too kindly and shared his thoughts on Twitter. It led to plenty of back and forth between the two programs as well as reactions in the media. Now, ESPN's Seth Greenberg has weighed in on the dispute.
Greenberg tweeted about Calipari vs. Stoops at Kentucky on Friday. He leans on the side of Calipari and agrees on his original point of Kentucky basketball's need for a facility upgrade.
Calipari has been on about upgraded facilities at Kentucky over the last few months. His argument only improved last week when the Wildcats had to call practice due to a leak in the roof at the Joe Craft Center. Stoops has been vocal about improved facilities as well with a plea for a full field at Nutter FieldHouse. In Calipari's most recent campaign, his comments just so happened to step on the toes of Stoops and UK football.
Seth Greenberg remains on the side of the basketball team. No matter how great the other programs have gotten around Lexington, he believes Kentucky has been, is and remains a basketball school. To Greenberg, it's now on AD Mitch Barnhart to accommodate to that fact.