John Calipari confirms 2022 showdown with Gonzaga set for Spokane Arena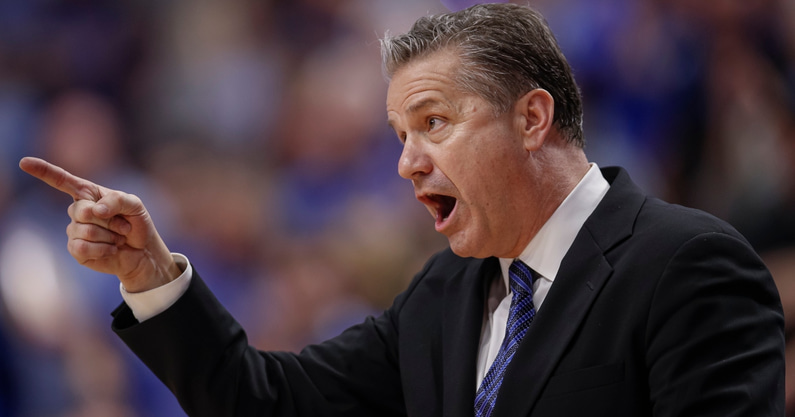 The first leg of a home-and-home between Kentucky and Gonzaga has become one of the most anticipated games in the 2022-23 season. There was some debate about where it should be played, though, due to the size of the McCarthey Athletic Center. Following the reports that the game would be moved to Spokane Arena, John Calipari took to Twitter to confirm the change.
"I'm excited about playing Gonzaga. I'm disappointed that we have to go there first, but to make it happen I was willing to do that. Playing in front of 13K crazy fans in Spokane Arena will be exciting just like it will be in front of 22K fans in Rupp next year," John Calipari tweeted.
John Calipari and Kentucky felt that the 6,000-capacity McCarthey Athletic Center was too small. In particular, they wanted extra seating for Kentucky fans and to avoid what they felt would be an unfair advantage for Gonzaga.
"Anybody that wants us to play in a 6,000-seat facility, wants us to lose! And I get that. I tried to look back and find the last time UK played in a true regular-season road game with 6,000 or fewer fans. I stopped looking after the 70s," John Calipari followed up his original tweet.
The game will be played on November 20, 2022. Gonzaga will make a return trip to Kentucky in 2023.
John Calipari hints at extending the series
Along with announcing which arena would host Gonzaga's home game in the series, John Calipari also implied that the series could be extended.
"This is great for both schools and I can't wait to get the series started," tweeted Calipari. "Maybe we make this four years?"
Whether or not the series is actually extended remains to be seen.