John Calipari hints at Kentucky's schedule releasing on Tuesday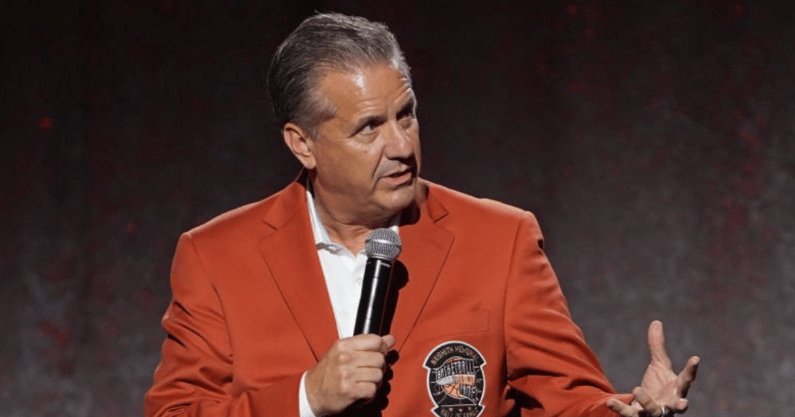 Kentucky basketball is less than two weeks away from Big Blue Madness and had still not dropped their official schedule for the 2022-2023 campaign. With questions of contracts having to be renegotiated, plenty had begun to wonder when the Wildcats would be releasing the final draft of the schedule. After a whole offseason, though, John Calipari says it's time.
In a tweet on Monday evening, Calipari says the final schedule will be released sometime on Tuesday.
CLICK HERE to subscribe for FREE to the On3 YouTube channel
A majority of UK's schedule has already been set for some time now. Their non-conference slate includes the like of Michigan State, Gonzaga, Michigan, UCLA, Louisville, and Kansas. Their SEC slate has been out for some time, though, as the conference designates those dates.
With basketball right around the corner in Lexington, this news should create plenty of buzz for Kentucky's unofficial start to the season with Big Blue Madness next Friday night. That will be followed by the Blue-White Game in Pikeville, Kentucky ahead of their opener against Howard on November 7th.
LOOK: Kentucky basketball unveils new practice jerseys for 2022-23 season
With basketball season just around the corner, Kentucky revealed the new practice jerseys which will be worn by the Wildcats throughout the 2022-23 season. The Nike gear features a simple design which includes the team name, logo and numbers for each player on a reversible top which can be worn either blue or white with blue shorts.
Although the Kentucky look does not divert far from the basic look of any practice jersey, it does include a unique detail as the white side of the jersey shown includes a circle around the number on the front side.
There does not appear to be any special trim on the collar or side of either color, but since the tops will never make their way out of the practice gym the functionality of a quick side swap is likely much more important to John Calipari than the style.