Mark Stoops takes offense to comments, claps back at John Calipari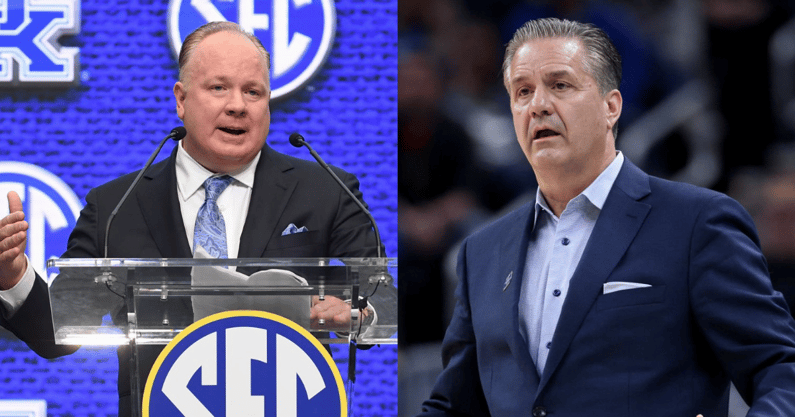 The University of Kentucky has had a bit of a sports shift over the last several seasons. The Wildcats have long been regarded a basketball school due to their blue blood status and their eight national titles. However, shortcomings in recent seasons for John Calipari's team has allowed Mark Stoops' football program to begin sharing that stage.
That back and forth took a strange turn today when Stoops spoke his mind on Twitter. In a recent article on The Athletic, Calipari reaffirmed the Wildcat's status as a basketball school. Stoops responded with a tweet focusing on his program's success the last four postseasons.
Calipari's comments led Stoops to go for the kill shot that was the two team's recent postseason successes. Stoops' football team has gone to six straight bowl games and won four straight overall. That has led to a surge in popularity with the program.
Meanwhile, Calipari's basketball team has missed two of the last three NCAA Tournament, one due to COVID and one due to a 9-16 season. The one appearance led to an all-time upset loss to Saint Peter's as a No. 2 seed. That has caused the opposite effect as some have been concerned about Calipari's effectiveness at this point of his tenure in Lexington.
Both programs have remained at the top of the conference and pushed for national prominence over the last several seasons. Kentucky football's resurgence under Mark Stoops has been a big part of that. With both competing for the top spot in the Bluegrass, this back and forth was an interesting message to send that should have everyone in the state talking.