Louisville to build Lamar Jackson statue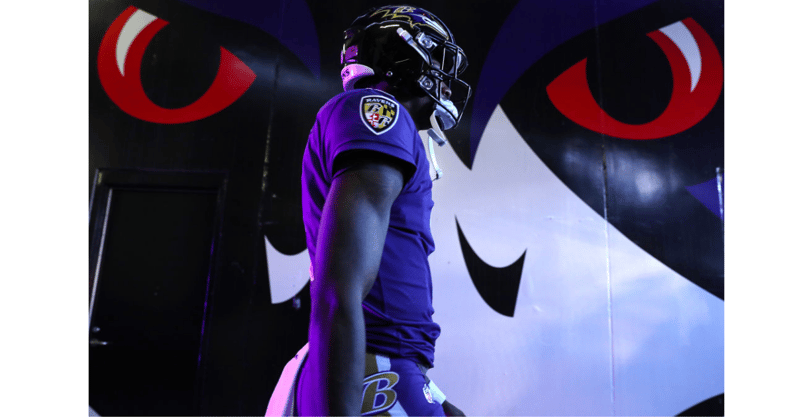 Lamar Jackson will be receiving a statue from the University of Louisville. Vince Tyra, athletic director for Louisville, confirms on the Deener Show morning. 
"The statue will be built and placed at the main entrance along … Baltimore Colt great Johnny Unitas," Shawn Barbour of Cardinal Sports Zone reported, "No details as far as when the statue will be completed and what the statue will look like were released. There are many possibilities for the pose they could use."
Lamar Jackson statue earned not given
Jackson is viewed to be the best football player to come out of the University of Lousiville since Johnny Unitas. He was the only person in school history to ever win a Heisman. Additionally, he's continued to cause havoc in the pros winning a unanimous MVP in 2019, only the second in NFL history.
While Jackson's numbers have "dipped" since his MVP season he continues to breaks milestones early on in his career. Not to mention, he is the first player with 5,000 pass yards and 2,500 rush yards in his first three seasons in NFL history. He also has gone to the playoffs three of three seasons he has played with the Baltimore Ravens. 
There is no surprise that PFF projects Jackson to have an outstanding 2021 season. They believe he will find success on the ground as he is projected to have 1,004 rushing yards in 2021. That would be his third consecutive season in which former MVP has rushed for 1,000 yards. The stat is the most shocking is Jackson is projected to throw for 3,790 yards. The last time Jackson threw for 3,000 yards he won MVP during his 2019 campaign.
Between Jackson's accolades and accomplishments between the University of Louisville and in the pros, he seems to be more than worthy of receiving this award.