Louisville football announces hiring of co-defensive coordinator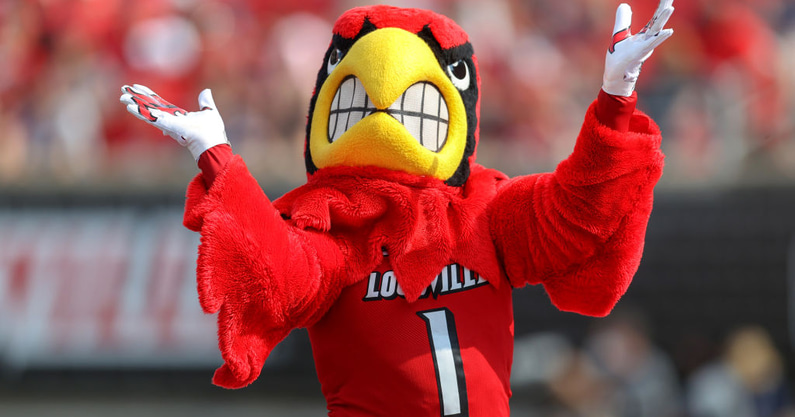 Louisville football is taking a unique approach to bolster its defense.
On Wednesday, the team announced the hiring of former Florida secondary coach Wesley McGriff, who will now serve as the co-defensive coordinator on Scott Satterfield's staff.
"Wesley McGriff is an extremely experienced and accomplished coach who has track record of helping young men achieve great success on the field and assisting in building solid defenses," Satterfield said. "With his experience, he will come to Louisville and make an immediate impact on our defense and our program. His background at the Power 5 level and in the National Football League will help him hit the ground running as he builds great relationships with our players and on the recruiting trail."
A native of Tifton, Ga., McGriff joins the Louisville football staff after one season at Florida where he served as the secondary coach. The Gators were one of the top teams against the pass, finishing 25th nationally with an average of 203.9 yards through the air.
 
Before his stint at Florida, McGriff spent two seasons at Auburn in 2019 and 2020.
 
Auburn's defense ranked eighth nationally in both red-zone and third-down defense in 2019, allowing only 19.5 points per game against a schedule that featured six 11-win opponents. Cornerback Noah Igbinoghene was a first-round pick of the Miami Dolphins and Daniel Thomas (Jacksonville) was a fifth-round selection that season.
Former Louisville football star announces new destination
Jordan Watkins is trading in his Cardinals red for a little down South blue. The former Louisville Cardinals receiver announced his commitment for the 2022 season after entering the transfer portal in November. The freshman receiver announced it via Twitter with this post.
The 5-foot-11 receiver, who is native to Louisville Ky, will now suit up for the Ole Miss Rebels and their offensive guru head coach Lane Kiffin. When Watkins elected to transfer, he did so with 35 receptions for 529 yards and four touchdown grabs In 12 games. He also averaged 15.1 yards per catch in his second season with the Cardinals. His time in Louisville concludes with 43 catches for 586 yards, averaging 13.6 yards per catch and four receiving touchdowns. He also spent time as a return man returning both punts and kickoffs and recorded one rushing touchdown in 2020.
Ole Miss is familiar with Watkins as they faced off to open the season. In that game, Watkins had four receptions for 35 yards. But ultimately, the Rebels would come away with the win crushing the Cardinals 43-24 in the Chick-fil-A kickoff game.