Louisville, Kenny Payne land commitment from JUCO standout Koron Davis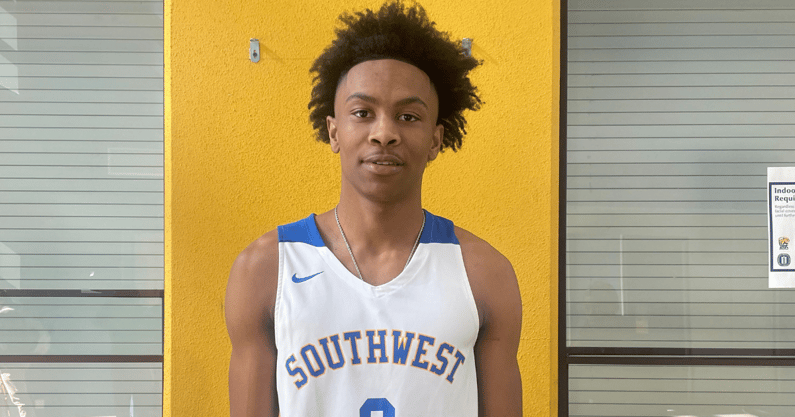 Los Angeles Southwest (JUCO) standout Koron Davis has committed to Louisville basketball for the class of 2023.
This season, the 6-foot-7 shooting guard is averaging 25.3 points, 7.2 rebounds, and 3.3 assists per game. Davis is also shooting 48.7% from the field, 33.8% from three, and 81.3% from the free-throw line.
The Gary, Ind. native spent his freshman season with Paris Community College in Texas, averaging 15.7 points and 6.6 rebounds per game. He played his high school ball at Gary (Ind.) Bowman Academy.
Louisville currently has two other players signed for the class of 2023 in the high school ranks: four-star small forward Kaleb Glenn (No. 74) and four-star small forward Curtis Williams Jr. (No. 78).
Davis on his commitment to Louisville
"I chose Louisville because they fit my play style and it felt like a family to me," Davis said to On3. "Head coach Kenny Payne flew in to see me and kept it real with me and made my mother happy. I just want to do whatever to make my mom happy. Where I come from, kids don't get to play at the next level."
What type of player is Louisville getting in Koron Davis, in his own words?
"I'm a 6-foot-7, athletic guard who can score, facilitate, and rebound the ball."
Davis has a message for Louisville fans.
"Dreams to reality! Let's get to it Cardinal Nation!