Louisville offers 2024 On3 4-star LB Jordan Burns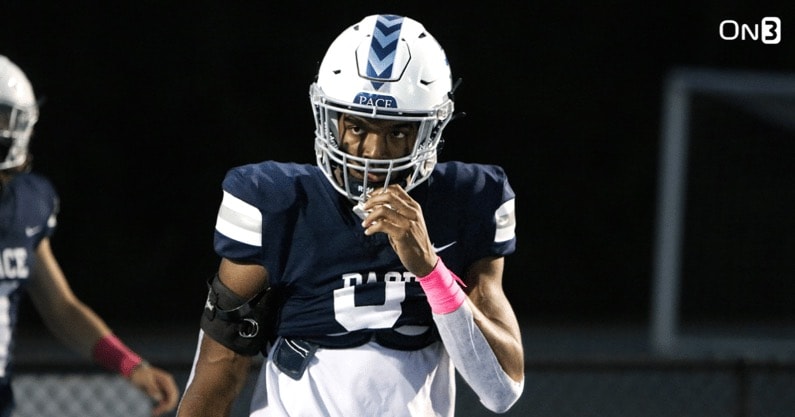 Atlanta Pace Academy four-star linebacker Jordan Burns received an offer from Louisville on Friday. He announced the news over social media.
Burns is not ranked in the 2024 On3 Consensus. However, On3 rates him higher than other recruiting services, according to the Industry Comparison.
Per the 2024 On300, Burns is the No. 258 overall prospect and No. 27 linebacker in the country. He is also the No. 33 player in Georgia.
The 6-foot-2, 215-pound linebacker told On3's Jeremy Johnson on Oct. 18 that his recruitment is "going well." He also spoke with Johnson about his interest in three SEC schools.
Auburn: "It's cool. Auburn is a good place. The atmosphere is great."
Georgia: "… They're watching my film now, so they're starting to put their foot down and showing interest in me. It has been cool being compared to those great (players). It just shows what I need to do. As of right now, it's just good to be compared to those guys."
Tennessee: "I've always looked at Tennessee," Burns said. "Tennessee has been a great school."
According to the On3 Recruiting Prediction Machine, it is a close race for Burns' commitment. Georgia Tech is leading at 47.3%, while the Volunteers are close behind at 41.4%.