Tennessee transfer Brandon Huntley-Hatfield commits to Louisville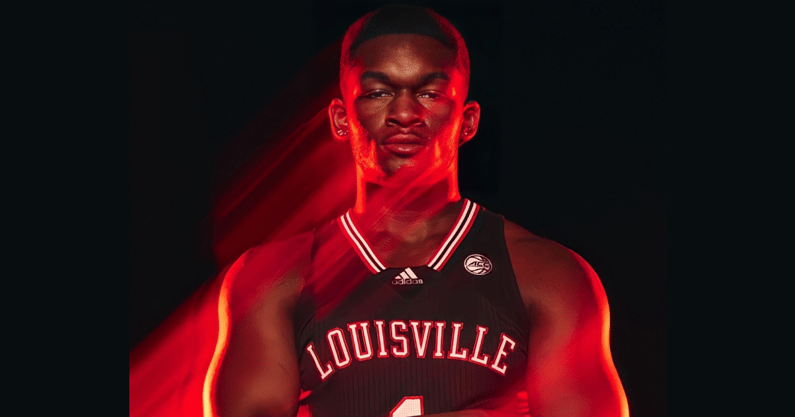 Tennessee transfer Brandon Huntley-Hatfield has committed to Louisville, he tells On3.
The former five-star prospect becomes Kenny Payne's first commitment as head coach. He discussed his decision with On3:
"The connections Coach KP (Kenny Payne) has is amazing and I genuinely feel like he's being honest with me. Whilst he was at Kentucky, he recruited & developed so many guys like me… guys that are where I ultimately want to get one day. I feel like he can help me in multiple ways."
Hatfield also visited SMU and Auburn. He was also scheduled to see Arizona State and Wake Forest before deciding on the Cardinals after visiting this weekend.
The 6-foot-10, 246-pound freshman forward entered the transfer portal two weeks ago after averaging 3.9 points and 3.0 rebounds in only 12.5 mins per game last season as a freshman.
"I want to start by thanking my family, friends, coaches, teammates and smokey the dog nation for an amazing year at the University of Tennessee. I have nothing but love for everyone who has been by my side throughout my journey. With that being said, I have entered the transfer portal. I am excited for what is to come and looking forward to exploring all opportunities for my basketball career," Hatfield said in a statement to On3.
Hatfield came into Tennessee as a highly-touted prospect. He was originally a member of the class of 2022, where he was ranked top-10 nationally. However, Hatfield decided to forgo his senior year of high school, and head to Knoxville a year early. After reclassifying to 2021, he was ranked 26th overall.
Coming out of high school, Hatfield chose Tennessee over Auburn, Ole Miss, Kansas, and Wake Forest.