Brian Kelly says BJ Ojulari won't play in Citrus Bowl for LSU vs. Purdue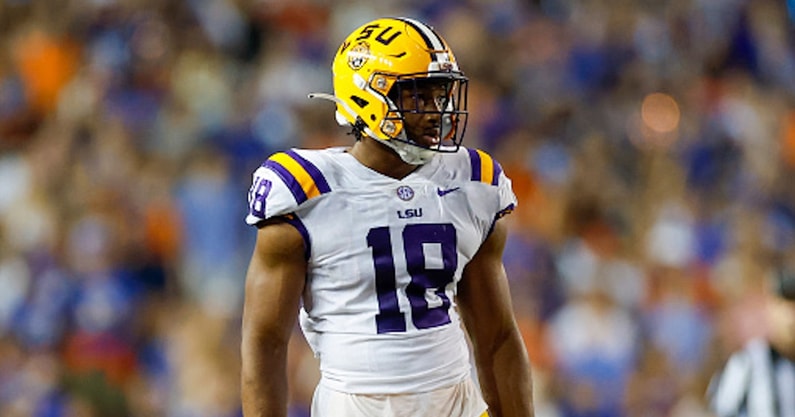 LSU head coach Brian Kelly announced star defensive EDGE rusher BJ Ojulari would not play in the Tigers' Citrus Bowl game against Purdue. Ojulari previously declared for the 2023 NFL Draft earlier this month, but did not make it clear if he would play in the postseason.
Ojulari had his most productive season in 2022, posting 56 total tackles, 36 solo, with five sacks and a forced fumble. In 2021, he had 54 tackles with seven sacks.
As a member of the Class of 2020, Ojulari was a four-star prospect out of Marietta (G.A.) High according to the On3 Consensus. He was the No. 12 overall prospect in the state, the No. 5 EDGE prospect in the class and the No. 76 overall prospect in the class.
"He is not going to be playing," Kelly said.
Ojulari was a true junior, the younger brother of former Georgia star and second-round 2021 NFL Draft pick, Azeez Ojulari. He made an instant impact at LSU, playing well enough in his first two seasons that he was granted the No. 18 jersey on defense.
LSU notes the No. 18 jersey "is given each year to the player who best represents all the outstanding traits of an LSU football player." Ojulari certainly exemplified many outstanding traits.
He was twice named the SEC Defensive Lineman of the Week, earning those honors in 2020 following a game against South Carolina and again in 2021 after a game against Central Michigan.
Many NFL Draft analysts consider Ojulari a potential late first-round or second-round pick, needing to add a bit more power to his game, which already includes a great deal of speed.