Brian Kelly explains the concerted effort to get Kayshon Boutte involved in LSU offense early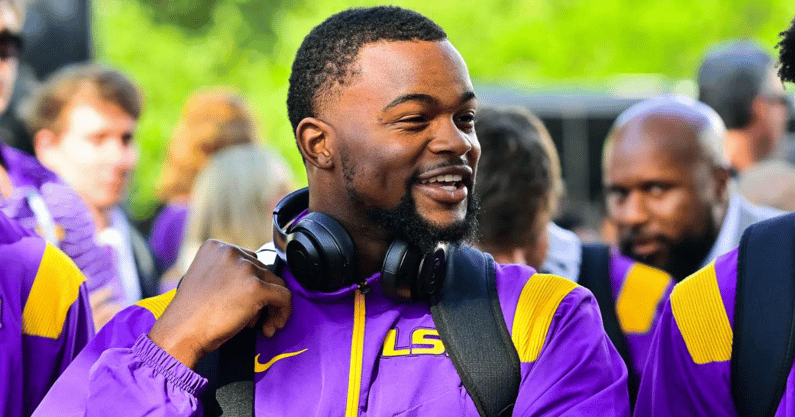 Something needed to change after LSU's opening loss to Florida State. The Tiger's star wide receiver, Kayshon Boutte, was invisible in the loss and was a complete non-factor. For Brian Kelly, it was on him and his staff to change that coming into their second game against Southern.
Kelly spoke about their adjustments for Boutte after LSU's 65-17 win over the Jaguars. He said it was a focus the entire week and in the game as they wanted to get Boutte as involved as possible even with the difficult defenses he faces each week.
CLICK HERE to subscribe for FREE to the On3 YouTube channel
"It was a concerted effort. We felt like it was important to get him in a good rhythm early on," said Kelly. "I think we learned in the first game that he's going to get a lot of off coverage and double zone. We need to just get the ball out to him quickly and let him make some plays."
Boutte improved on his two-catch, 20-yard performance in the opener against the Seminoles. He ended up with five catches for 42-yards as well as a big rush for 41 yards in the win on Saturday.
While the defensive attention on Boutte gives others opportunities, Kelly knows they must utilize their best offensive weapon. Even if it's quick touches, it's about the offense getting Boutte the ball and letting him do the rest.
"It opens up the offense in other areas if they're gonna play double zone and play soft to him," said Kelly. "Let's just get the ball in his hands. He's tough to bring down as it is. I think that that was where we could have done a better job last week. Let's get the ball to him, even if they're short, quick routes, and he's gonna make something happen."
Brian Kelly has a pro-level wideout on his offense that has just eight touches overall in two games. That's not nearly enough for a player of Boutte's caliber. It didn't matter much in the blowout against Southern, but they'll need him to succeed in conference play. It's now up to Kelly and the coaching staff to keep experimenting how to best utilize him against these focused defenses moving forward.