Buzz picking up around current SEC coach as leading LSU candidate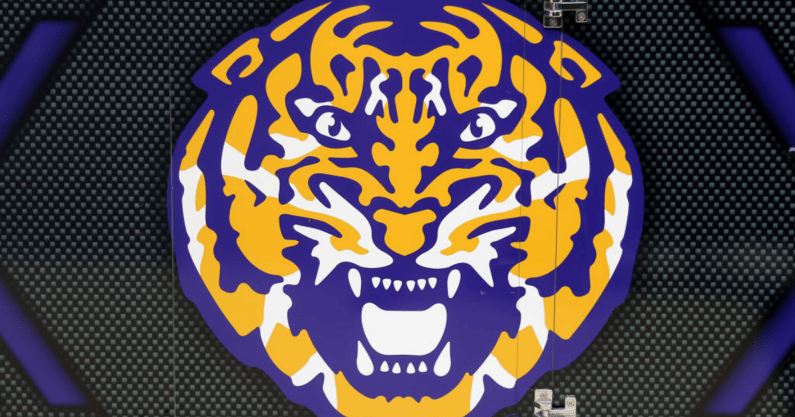 Since LSU formally announced its split with head coach Ed Orgeron, rumors have swirled around all the big names. From Mel Tucker and James Franklin to Lincoln Riley and Matt Campbell, all kinds of candidates – including SEC coaches – have been linked to the LSU job. However, as December approaches, the list of candidates continues shrinking toward a top three.
In addition to Texas A&M head coach Jimbo Fisher, who has long been athletic director Scott Woodward's top choice, Kentucky head coach Mark Stoops and Alabama offensive coordinator Bill O'Brien have emerged as repeat names.
According to ESPN's Adam Rittenberg, LSU is high on both, but continues asking Jimbo Fisher to jump ship at Texas A&M.
"Had heard Bill O'Brien's name at LSU earlier this week and hearing Mark Stoops more today," posted Rittenberg. "Could be 2 and 3 on AD Scott Woodward's list."
The Athletic's Bruce Feldman also has sources telling him Mark Stoops is a "strong candidate" after beating LSU and Florida this season.
"He's won at a place that had only won more than 8 games four times in the previous 100-plus years," posted Feldman. "Hearing some buzz out of LSU…"
Stoops is 57-53 over eight seasons at Kentucky. The 54-year old coach comes from a coaching family and has turned Kentucky into a real threat within the SEC East. After winning the SEC Coach of the Year award in 2018, he continued bringing unprecedented talent into the program. Also riding a five-year bowl appearance streak and three-game bowl win streak, he has emerged as a candidate for SEC rivals like LSU watching his coaching closely.
Previous update on candidates
Bruce Feldman appeared on The Paul Finebaum Show last week to discuss LSU's head coaching search, which at the moment seems to have been kept largely behind closed doors.
"I don't think Lincoln Riley is going to be the guy from my understanding," Feldman noted, shooting down another candidate in the Oklahoma head coach. "So, the, you look at it and think Dave Aranda is having a really good year, he obviously knows Baton Rouge well, but last year, they really struggled. He's been a head coach for two years — I also don't know if Scott Woodward is going to want to go hire back from Ed Orgeron's team in 2019 and make that move. Can Woodward get Luke Fickell out of Cincinnati? Maybe that's the big hire. He's obviously done a terrific job there, but he's never been in the SEC. That would be a different dynamic."