Joel Klatt not buying stock in Brian Kelly, LSU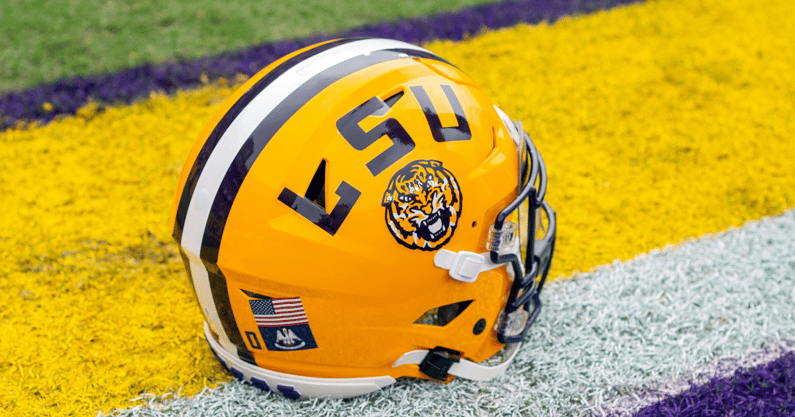 Fox Sports analyst Joel Klatt would not buy stock in LSU in the SEC's current landscape despite hiring former Notre Dame coach Brian Kelly to lead the program after two disappointing seasons following the Tigers' undefeated 2019 national championship campaign.
"It's hard, man," said Klatt. "It is cringy. … I thought [Kelly] was a really good fit and was doing an excellent job. We sung his praises many times last year at Notre Dame. I thought he was a really good fit."
Las Vegas is predicting that the Tigers' over/under win total for the 2022 season is set at 7.5 for Kelly's inaugural season in Baton Rouge. While a seven-win season is mediocre to most LSU fans, Kelly has to start somewhere after inheriting a recruiting class that knew former head coach Ed Orgeron was on the way out and saw a roster filled with transfer portal departures.
CBS Sports also ranked the new Tigers headman as the No. 7 head coach in all of college football, but despite that, Klatt isn't buying into the hype.
"I don't think he does, to be honest with you," said Klatt. "He may have success. If he was a stock I would short it, let's just put it that way. I would short LSU. Especially with what's going on with (Texas) A&M and how they're recruiting, and now Texas and Oklahoma on the precipice of joining that league and near them geographically. I would short LSU."
Kelly had the large task ahead of him of rebuilding the LSU roster through the transfer portal and on the recruiting trail in an attempt to create a winning culture early and often in 2022. The large overturn has produced an interesting core with plenty position battles for the Tigers to sort through.
"I want to win every game we play. And we're going to prepare to win every game," Kelly said. "But we have some holes and we're going to have to address through recruiting. I think everybody knows we had 36-39 scholarship guys when we went to play in the bowl game. But I think this is a football team that's poised to surprise some people and I'm looking forward to it."
Now, it's Kelly's job to prove critics like Klatt wrong with a strong first season as the head coach of the LSU Tigers.