Las Vegas releases LSU win total odds, set at 7.5 for 2022 season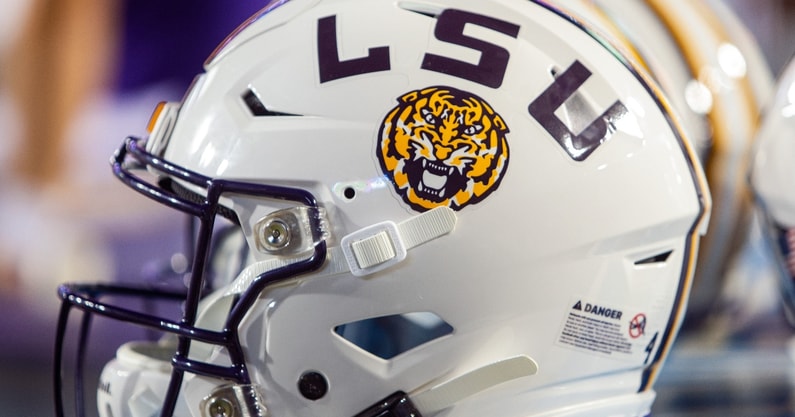 Following two disappointing seasons after reaching the summit of college football as undefeated national champions, LSU football is under new management with Brian Kelly taking over, and Las Vegas is predicting that the Tigers over/under win total for the 2022 season is set at 7.5.
Kelly knew that stepping into Baton Rouge, despite his immense success at Notre Dame, would be an uphill battle. In the two seasons since their national title, LSU has gone 11-12 overall — less than the 15 wins that star quarterback Joe Burrow and company compiled in 2019.
"I think like anything else, the first thing you do is you take a look at where are the things that need to be supported immediately," Kelly said. "You know, clearly the past two years were not to the standards of LSU. They were a .500 football team coming off a national championship. Now, there's always mitigating factors and everything, but clearly my charge was to come in here evaluate what needed to be looked at, and in a lot of instances, it's just raising standards.
"It's just expectations needed to be re-communicated. Organizational health in terms of expectations, roles, responsibilities, needed to be redefined, and just get back to the basics really. Attention to detail, thinking the right way about how we prepare, getting in there and developing, you know, that kind of standard, that kind of culture on a day-to-day basis."
While Kelly can preach preparation and expectations away from the field, he's tasked with the decision of picking a starting quarterback ahead of the 2022 season. Myles Brennan, Garrett Nussmeier, Walker Howard and Arizona State transfer Jayden Daniels are all on the docket to potentially take over the majority snaps in Kelly's inaugural season with LSU.
Whichever way Kelly decides regarding his QB room, performance on the field certainly matters, but now all four gunslingers know what he's looking for off the field as well, and it may become the deciding factor on who takes the opening snap come the first weekend of September.
Though, putting together a great football team goes deeper than just the starting quarterback. Every starting position is up for grabs each offseason, and it's Kelly's job to figure out which players are the best fit to put LSU back in the national spotlight.
"I think playing the game the right way: four quarters of football, a team that is competing. I am much more about process, and the outcomes have always taken care of themselves," said Kelly. "If this team plays hard, plays smart, plays with the right traits, we're going to win a lot of football games. And I don't know if I've ever gone on into a season saying, 'Hey, I think we're going to lose three or four.' I want to win every game we play. And we're going to prepare to win every game.
"But we have some holes and we're going to have to address through recruiting. I think everybody knows we had 36-39 scholarship guys when we went to play in the bowl game. But I think this is a football team that's poised to surprise some people and I'm looking forward to it."