LSU offers K AJ Vinatieri, son of NFL legend Adam Vinatieri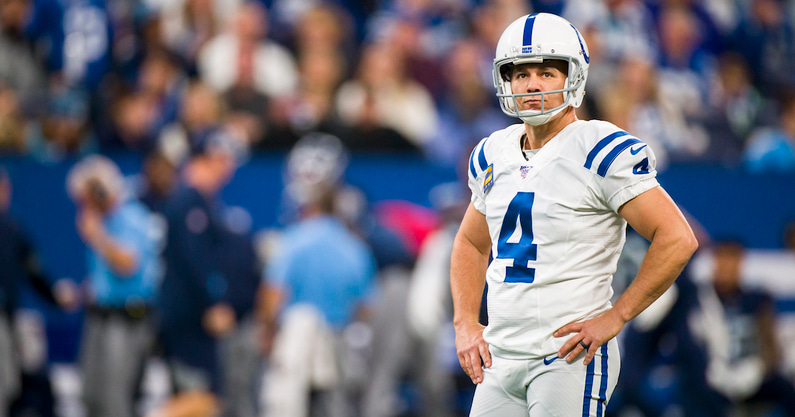 LSU has extended a PWO offer to Zionsville (Ind.) AJ Vinatieri, the son of NFL legend Adam Vinatieri.
AJ Vinatieri is a kicker like his father, but he also could punt at the next level as well.
"AJ is a very talented Punting and Kicking prospect. He is a great looking athlete with a powerful leg. AJ has all the tools to be a dominant D1 Punter. His best ball is ready right now. I really like his upside and potential in this area. AJ is also a talented kicker. He hits a D1 level ball off the ground and has 55+ yard range. His kickoffs are strong," reads the Chris Sailer Kicker report of Vinatieri.
AJ Vinateri holds scholarship offers from Charleston, Eastern Kentucky, Lawrence Tech, New Hampshire, Northern State, Quincy, South Dakota State
He also hold preferred walk-on offers from Indiana, Florida, Miami, Michigan and Marshall.
Adam Vinatieri is one of the best kickers in NFL history
Adam Vinatieri is an NFL legend who holds numerous records for his kicking prowless. Vinatieri played 24 seasons in the NFL with the New England Patriots and Indianapolis Colts after going undrafted out of South Dakota State.
Vinatieri won four Super Bowls — three with New England and one with Indianapolis —
He holds in the individual records for most points scored with 2,673, most field goals made with 599, most field goals attempts with 715 and most regular-season wins by a kicker with 226.