No. 4 2024 QB DJ Lagway visiting LSU this weekend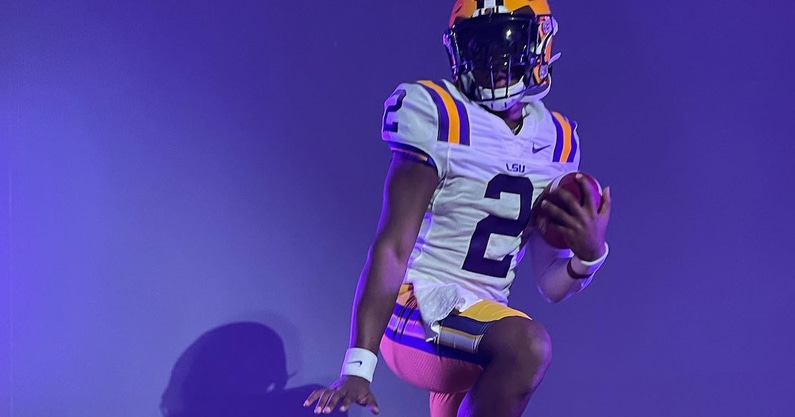 Willis (Texas) quarterback DJ Lagway is headed back to LSU this weekend, his second trip to Baton Rouge in the past two months.
The 6-foot-3, 225-pounder has quickly risen to the top of the Tigers' quarterback board in the 2024 class, and LSU is joined by a host of major programs in the pursuit of him.
Lagway has long been on the radar for the Tigers' football program. But he is also a major baseball prospect, picking up an offer from LSU's baseball program last month.
"It's really big, it changes a lot of things for my recruitment and I'm thankful for that," Lagway told The Bengal Tiger. "LSU has always been real high on my list, but doing that makes them higher."
According to the the latest intel from On3 Director of Recruiting Chad Simmons, the Tigers are among a large group of schools looking to break into Lagway's group of top programs.
"Over 20 schools have offered DJ Lagway and the talented quarterback in Texas has already been out exploring his options," Simmons wrote. "The options are still open, but Clemson, Oklahoma, and Texas A&M are three schools he has heavy interest in. He is working on scheduling visits back to Clemson and Norman early in June. He is very familiar with the in-state Aggies as well. Willis has visited College Station multiple times already. Alabama, Arkansas, Baylor, LSU, and Oregon are some other schools on his radar he may visit this summer."
Texas A&M currently holds the pole position in his recruitment, according to the On3 Recruiting Prediction Machine (RPM). LSU, though, isn't far behind and will look to make a big impression over the weekend on the country's No. 15 overall prospect.
DJ Lagway Scouting Summary
"Strong-armed quarterback prospect who possesses a thicker build with solid measurables for the position. Checked in at 6-f00t-2.3 and 225 pounds during the camp circuit prior to his junior season. Has the arm strength to make throws at every level of the field, including ones from the far hash. Efficient with his movements in the pocket and comfortable working outside the pocket. Arm talent shines when forced to throw from multiple arm slots or off-platform. Will need to continue progressing with his accuracy as a passer – completed 55 percent of his passes as a sophomore at under 7 yards per attempt. A touted two-sport athlete who has also received multiple Power Five offers as a baseball player." — Charles Power, On3 Director of Scouting and Rankings