Report: Brian Kelly expected to retain key LSU personnel in place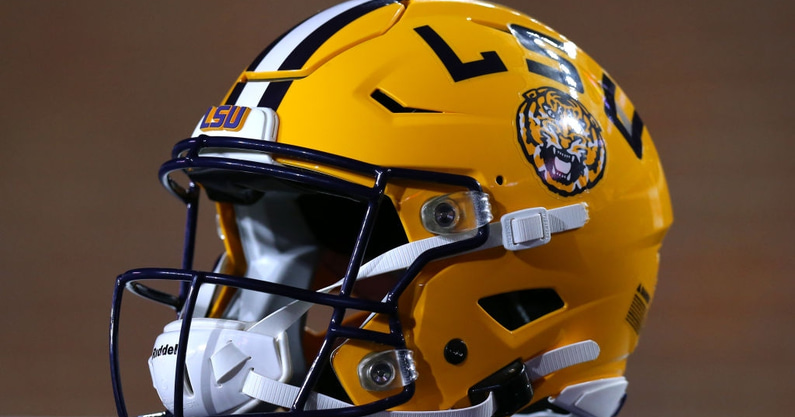 Expected LSU head coach Brian Kelly reportedly has a plan in place for the personnel already at LSU, On3's Gerry Hamilton explained on Monday. Kelly is expected to retain cornerbacks coach and recruiting coordinator Corey Raymond, as well as running backs coach Kevin Faulk.
Brian Kelly keeping key LSU personnel
"New LSU head coach Brian Kelly expected to retain Corey Raymond and Kevin Faulk … per a parent of a top 2023 recruit that already had a conversation with," reported Hamilton.
The news comes as a relief to recruits and current players both who are making sense of the huge head coaching hire that began turning heads on Monday. While Kelly has not commented or made any official announcement, reports have continued to come in that Kelly will be the next head coach of the Tigers.
Raymond has been with the Tigers for ten years and is a large part of the reason the school claims to be "DBU." Raymond is the longest standing on-field coach at LSU and a major point of consistency. LSU's secondary has been one of the best in the nation under Raymond, and 14 secondary players have been drafted having played for him.
While Faulk has only been in charge of running backs since 2020, his pedigree makes him an invaluable part of LSU's program. Faulk remains the all-time leading rusher in school history, as well as being a three-time Super Bowl Champion.
Kelly reportedly taking over LSU
LSU is expected to hire Notre Dame's Brian Kelly as its next head coach. The news comes as the latest shock to the college football world and just a mere day after USC hired Lincoln Riley away from Oklahoma.
"LSU is expecting to hire Notre Dame's Brian Kelly as the school's next head coach," Yahoo Sports' Pete Thamel tweeted on Monday night. "An announcement could come as early as tomorrow." On3's Matt Zenitz confirmed shortly thereafter.
Kelly has been the head coach for the Fighting Irish for 12 seasons, turning them into a constant in the College Football Playoff conversation. He's been to two playoff semifinals and appeared in the 2012 national championship. There has been nothing but consistency at Notre Dame with Kelly, winning at least 10 games over the past five years.
With his arrival in the Bayou, LSU takes over for a program that fired head coach Ed Orgeron less than two seasons after winning a national championship.
LSU finished the regular season 6-6 with a 3-5 record in the SEC. Orgeron announced after his final game with the Tigers this past weekend he will not be coaching in the bowl game.
For Kelly, the news comes amidst an 11-1 season and on the brink of a berth in the College Football Playoff. If the Fighting Irish do make the playoff, Kelly will be the first head coach to be in the playoff while also taking a new head coaching job.