Elite 2024 cornerback Charles Lester III offered by Miami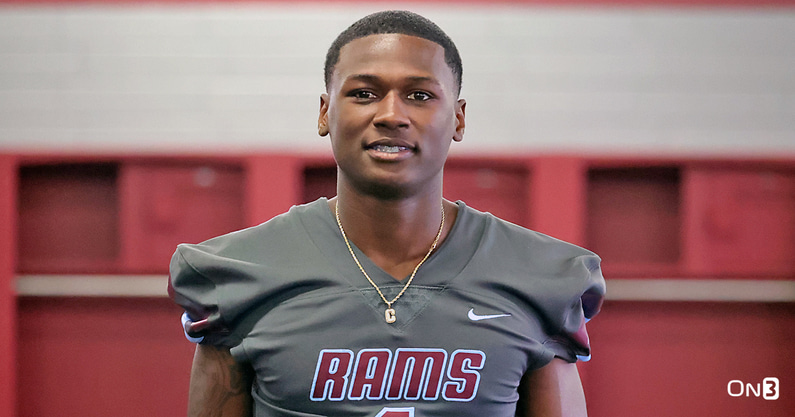 Sarasota (Fla.) Riverview cornerback Charles Lester III has drawn the attention of numerous national programs as a sophomore. As of Tuesday, that includes the in-state Miami Hurricanes, who have now extended an offer to the elite sophomore prospect.
"Blessed to receive an offer from University of Miami," Lester wrote on Twitter announcing the offer.
The 6-foot-2, 171-pounder is the No. 19 overall prospect in the 2023 class, according to the On3 Consensus, a complete and equally weighted industry-generated average that utilizes all four major recruiting media companies. He ranks as the nation's No. 2 cornerback and the No. 6 sophomore prospect in the state of Florida.
January was a busy month of offers for Charles Lester III
He added offers from Alabama, Georgia, Michigan, Ohio State, South Carolina, and UCF late in January taking his total up to 15.
Florida State extended an offer early in January to kick-start the new year and the Seminoles have already had him on campus this year.
"I was up at Florida State on Jan. 15 and they are good people up there," Lester told On3's Chad Simmons. "Florida State is the school I grew up watching and I have been there a few times, so things are going good with them. … I grew up playing for the Sarasota Seminoles. And my family likes Florida State, so I have been following them since I was little. I visited last summer, then attended a couple of games, and I have learned Florida State just wants the best for their players."
He has not scheduled any visits yet, but he would like to visit the two schools that played in the national championship game — Georgia and Alabama — very soon.
"Alabama is that dream school because they are different," Lester said. "I was there last summer for camp and I saw a little of the campus and everything is elite. They set the standard in college football. Alabama is at the highest level and I want to get back and spend more time with the coaches."
Lester is the eighth cornerback that Miami has offered in the 2024 class.