JD PicKell: Miami will embody Mario Cristobal's persona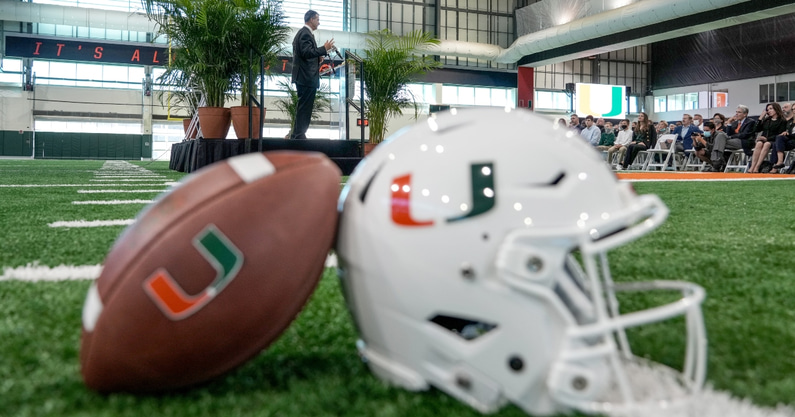 Transitioning to a new era under Mario Cristobal, there is some question about what Miami's personality is going to look like. Cristobal is making changes to how the program is run, removing the turnover chain, among other things. Cristobal is also a Miami native who played for the Hurricanes in the late 1980s and early 1990s.
So, Mario Cristobal knows the culture around Miami. It's now his turn to try and instill his own culture there. As On3's J.D. PicKell explained on The Hard Count, Miami is actually going to embody Cristobal's persona.
CLICK HERE to subscribe to the On3 YouTube channel today for all of the latest news on college football, recruiting, NIL, more!
"Coaches, more often than not, have a persona that their team embodies," J.D. PicKell said. "Catch my drift? So, if your coach is frantic and disorganized and undisciplined, what do you think the team's gonna be like? I mean, what do you think his program under him is gonna act like, right? For Mario Cristobal, he was very close to being a secret service agent. So, imagine the persona that Miami's gonna take on."
Miami may not entirely have this culture installed in year one. However, you're going to see markings off this new personality. It's something Mario Cristobal and his staff are already working on. That includes doing things like asking referees in Spring practices to throw flags for taunting.
"I absolutely love that," J.D. PicKell said. "That is a phenomenal sign for Miami Hurricanes fans that your coach is already conditioning his team, in the physical elements, yes, but in the mental piece of things. To not flinch when things go wrong, to not flinch when there's a penalty, to not flinch when you have a bad play happen. That's the mark of great teams. That's what Mario Cristobal is bringing to the U."