Michigan expected to hire longtime Notre Dame assistant coach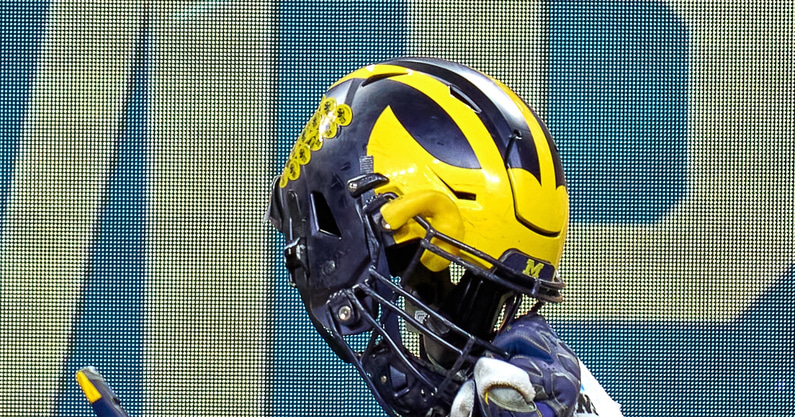 Notre Dame defensive line coach Mike Elston is likely headed back to his alma mater.
On Thursday, Bruce Feldman of The Athletic and Fox reported Elston is expected to make the move to Michigan to serve in the same role.
Elston coached with former Irish head coach Brian Kelly at Central Michigan, Cincinnati and Notre Dame. But when Kelly elected to leave South Bend and head to Baton Rouge in November, Elston remained on new head coach Marcus Freeman's staff. He called the defensive plays in Notre Dame's Fiesta Bowl loss to Oklahoma State on Jan. 1.
In total, Elston has coached 12 players that went on to be NFL Draft selections, including five players drafted since 2019. This season, Notre Dame defensive end Isaiah Foskey had 11 sacks and led the nation in sack yardage by nearly 20 yards.
While the total sack count is obviously the result of the work of the entire defensive unit, Notre Dame had 41 sacks in 2021, which was 13th nationally. They were 43rd in total defense. Elston was a huge piece of that.
In addition to coaching the defensive line under Kelly, Elston served as the recruiting coordinator from 2015-2017 and the linebackers coach from 2015-2016. He added run game coordinator to his title this season as well.
Elston was an outside linebacker at Michigan from 1993-1996 and served as a graduate assistant there after college under former head coach Lloyd Carr. Before he joined Kelly at Central Michigan, and subsequently stayed with Kelly until less than two months ago, he coached at Eastern Michigan for three seasons.
The former Wolverine will head to Ann Arbor with his wife and three daughters to replace the previous Michigan defensive line coach, Shaun Nua. Nua left last week to serve in the same role at USC.
Elston joins a defense that was one of the biggest shocks of the 2021 season. In 2020, the Wolverines allowed 34.5 points per game, which was 12th in the Big Ten. This year, they led the conference in the same category, allowing just 16.1 points per contest. That number was fourth nationally, behind only Georgia, Clemson and Texas A&M. Of course, Michigan made their first College Football Playoff in 2021 as well.
The former Notre Dame coach won't have the pleasure of coaching Heisman finalist and defensive lineman Aidan Hutchinson, but he inherits a position group that just spent a year watching and learning from his historic season.