Michigan tunnel controversy boils over again in Wolverines vs. Illinois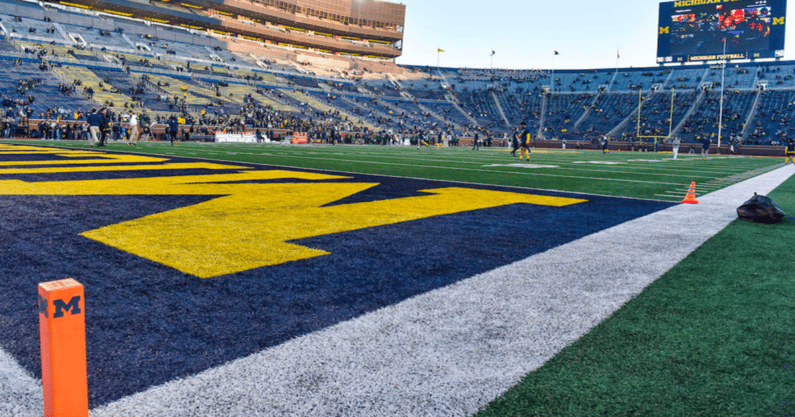 Whew, who knew the Michigan locker room tunnel would be such a hotspot for drama. Remember, a few weeks ago was the whole ordeal involving Michigan State players ganging up on a lone Wolverine player who found himself in the wrong part of the tunnel after the game. Saturday, there were more issues in the locker room tunnel, this time between Michigan and Illinois.
ABC's Molly McGrath had the report at halftime that Illinois coach Bret Bielema was frustrated and yelling at officials over the delayed exit by the Wolverines heading into the second half. Take it from McGrath, who had the scoop on the incident on the ABC broadcast of the game:
"There was another issue in the Michigan tunnel at halftime. Bret Bielema came out of the locker room and was yelling that Michigan was running late and yelled for all of the different officials to hold Michigan back. But they let Michigan go while Illinois was held back and entered the field late. So some issues in that tunnel. They added two minutes onto the clock because Illinois had to come out late because of it."
So, it sounds like Jim Harbaugh's group was a little bit late getting out of their locker room and back onto the field, which caused issues for Illinois, who had to wait an extra few minutes before returning to the field. As a result, officials added an extra few minutes to the halftime to appease any delays caused for the Illini.
A lot of drama lately at the Big House. And drama on the football field, too, as Illinois struck first out of the halftime to knot the score at 10-10. Wolverines skating on some thin ice ahead of next week's massive matchup with Ohio State. UM likely needs to win out to make the College Football Playoff, and losing to Illinois may torpedo those efforts.