Minnesota Golden Gophers add veteran SEC assistant to coaching staff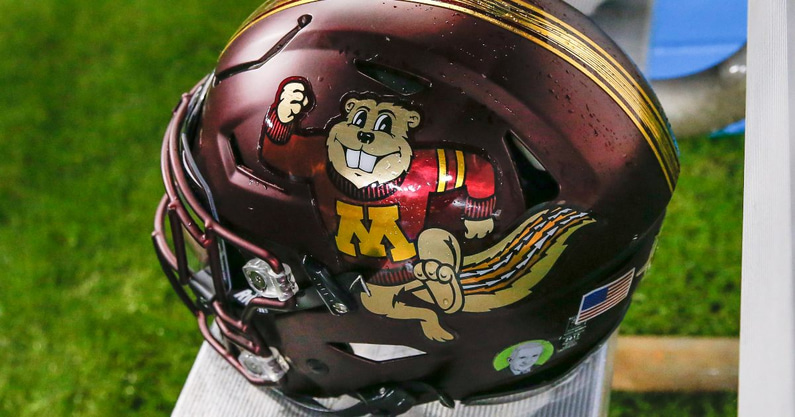 Minnesota has announced that they will be adding a veteran presence to their football program's coaching staff. On Friday, Minnesota head coach PJ Fleck announced the hiring of Brick Haley as the team's new defensive line coach.
In his last job, he was with the Missouri Tigers as their defensive line coach. Prior to that, he has had multiple stops at both the college and professional levels. Haley has 30 years of coaching experience dating way back to 1991 when he started as the defensive line coach for Austin Peay.
One of the key reasons he's joining Minnesota is to help recruit and develop NFL-caliber talent along the Golden Gophers defensive line. The best example of Haley's ability to do so was during his five-year stint at LSU from 2009 to 2014. During that time, he had a total of 10 defensive linemen selected in the NFL draft. Two of them — Michael Brockers in 2012 and Keke Mingo in 2013 — were taken in the first round of their respective drafts.
He's credited as a key reason the LSU Tigers went 13-0 in the 2011 regular season, thanks to the dominance of their defensive line. Unfortunately, the Tigers could not repeat the results in their first matchup against the Alabama Crimson Tide and fell to them in the national championship game 21-0.
Georgia star headed to the NFL
The Georgia Bulldogs are national champions and sit as kings on top of the college football world, thanks to their defense led by linebacker Nakobe Dean. So it comes as no surprise, on Friday, Dean is cashing in on the Bulldogs successful season and is entering the 2022 NFL draft.
The Bulldogs linebacker announced his decision from his personal Instagram account with a letter pinned to Dawg Nation.
"I would first like to thank God, for blessing me to be able to be in this position. If it weren't for him, I would not be here today. The past three years at the University of Georgia have been nothing short of amazing and I will never forget the unwavering support I have received from the greatest fans in college football," wrote Dean.
"After much thought and prayer, I have decided to forego my senior year at UGA end declare for the 2022 NFL draft."