Mike Leach blasts Congress' influence on college football, NIL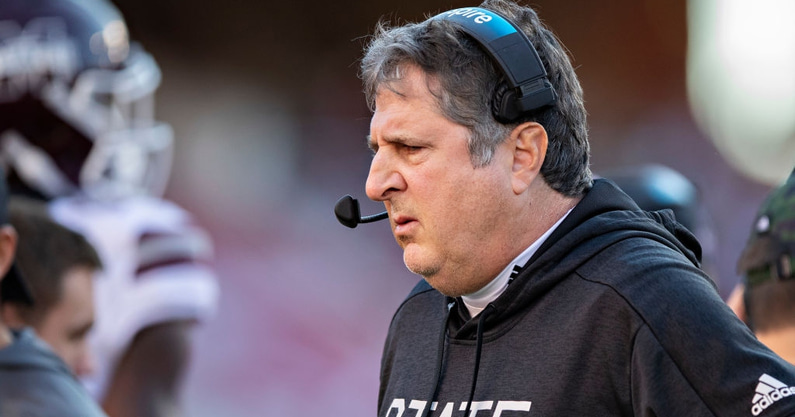 College football has a laundry list of problems in the sport but at the moment, there's nobody to run the show and create balance. Head coaches across the country have called for somebody to step up and become the leader of NIL and even the transfer portal. One thought was getting Congress involved but not everyone seems to trust the folks in Washington D.C.
Mississippi State head coach Mike Leach thinks if college football is going to be fixed, people in college football will have to be at the forefront. He called out Congress and not just for their involvement with the sport. He asked ESPN's Paul Finebaum to name a few things they have accomplished over the past few years.
"We going to have to solve that ourselves in my opinion," Leach said. "College and conferences and things. We need to solve that ourselves. I've never bought the notion that Congress was going to be very helpful. First of all, we know more about the problem than they do. Second of all, we know more of how we got there than they do. Third of all, just for fun. Tell me three things Congress has accomplished in the past five years."
When Finebaum was not able to give an answer, Leach went back to his main point — the issues need to be resolved internally. He provided his own idea, saying the difference between professional and amateur needs to be distinguished in college athletics, not just football.
"This bring us right back to college football needs to be solved by college football," said Leach. "Thinking about it for three days, I came up with a solution which I think really needs to be polished and all that, probably. But it starts with defining what is a professional college football player and what is an amateur football player.
"I think there's there's space for both and I think that the notion of we're not even going to define this thing and all of a sudden a 17, 18-year-old athlete now has more professional privileges than any professionals in the history of the world. Well that, of course, is absurd.
Mike Leach then went full Mike Leach, pulling off an incredible one-liner to close out his argument. He compared everyone getting into a room and figuring out the future is comparable to… Well, read for yourself.
"There's a point where I think everybody gets in a room and it's kind of like being married to your sister," said Leach. "Pretty soon, everybody comes out the same. Well, that's impossible. How in the world is it impossible you know? It's not impossible, we got ourself in this mess to begin with but I think we define what it is, I think it's relatively easy to solve."