Tolu Smith raves about the culture created under Chris Jans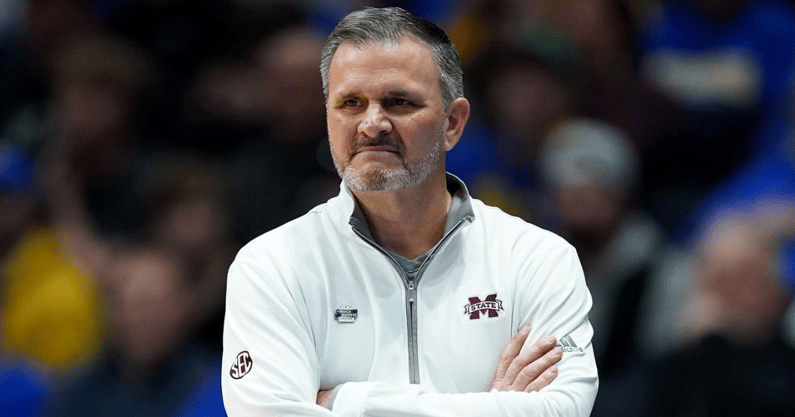 Chris Jans got a lot done during his inaugural season in Starkville. He was always going to bring his identity but, after making the NCAA Tournament, things couldn't have gone much better in his first run. Now, after playing hard for him this year, Tolu Smith has given Jans and the future of the program his stamp of approval.
Smith spoke highly of Jans following Mississippi State's 60-59 loss in the First Four to Pittsburgh. As he looked back to their very first encounter with each other, he credited his head coach for fulfilling each and every one of his promises. That's why, moving forward, Smith has nothing but belief in what Jans will continue to do in the team's future.
"I'm a big advocate for Coach Jans," Smith said. "Before the season, we had a meeting. We sat down, we talked, and I loved everything I was hearing. And I think all our goals aligned. We made it happen and everything that he said was going to happen happened."
"He has a blueprint, he knows what he's doing," said Smith. "(You've) just got to trust and believe in him. The culture is changing. It's changing at Mississippi State, in a good way."
Mississippi State went 21-13 this season with Jans at the helm, including 8-10 in the SEC. The Bulldogs started 11-0 but had to recover at the end of the year to ensure their postseason hopes. They did just that, though, and earned their first trip into March Madness since 2019.
There's a lot for the Bulldogs to still improve on, especially with how rough things were at times for them on the offensive end this season. However, as a defensive-minded coach, Jans set a solid foundation for what Mississippi State could be with him in charge and has provided plenty to look forward to when it comes to the future of the program.