4-star 2024 Paul McNeil talks Clemson, NC State visits; what are Duke and UNC saying?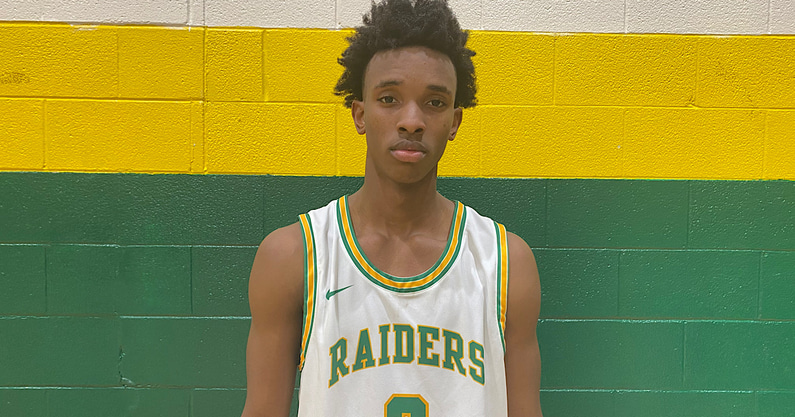 Paul McNeil became the first-ever sophomore to win North Carolina Gatorade Player of the Year this season. The 6-foot-6 wing averaged 24.5 points, 9.7 rebounds, and 3.8 assists per game for his 26-2 Rockingham (NC) Richmond Senior team.
"I like to get my mid-range flowing first," McNeil told On3. "If that isn't there, I like to get to the rim and get to the free-throw line. This year, I worked hard in the gym and improved my left-hand this season."
This summer, the 2024 On3 Consensus No. 22 player is a featured player with the Garner Road program on the 16u Adidas 3SSB Circuit. On3 caught up with Paul McNeil after a recent circuit game to get up to date with his recruitment.
"I have offers from NC State, Clemson, Indiana, Florida State, Tennessee, and Western Carolina," McNeil said. "I'll try to go on some visits this summer; I don't have any planned yet. I took unofficials to NC State and Clemson this fall."
McNeil talks recruitment
NC State: "I had never been to a college practice or a college facility before. They practice way harder than I thought; it's live and active in there. They were a good team too, just lost their bigs."
Clemson: "I went for a football game. They are telling me I am their main guy in the class. That football game was live and crazy. I loved it down there."
"UNC and Duke are both talking to me," McNeil said. "Neither has offered, but they have both been to my games this summer and stay in contact with us.
"I visited the Tar Heels too, got to shake Hubert Davis' hand and talk to him. He told me how much he likes my game. I've seen them at my games this summer, they've been watching me."
McNeil's take
"I want to go to as many of the schools that have offered me," McNeil said. "I want to see how comfortable I am on the campus, with the team; a place that feels like home. I'll pay attention to how they talk to me and what they say. I want to play for a coach who will push me hard and make me great."
On3's take
Paul McNeil is a lengthy wing. He has a natural feel for scoring the ball. McNeil plays with the utmost confidence and is best in the mid-range. He has a slight hitch in his three-point shot that can get him off at times. McNeil lacks explosive burst but can get to his spots, going right. He is a good area rebounder and an active wing defender. McNeil was North Carolina's first sophomore to win Gatorade Player of the Year.