NC State Basketball announces guard Terquavion Smith is 'day-to-day' after negative x-rays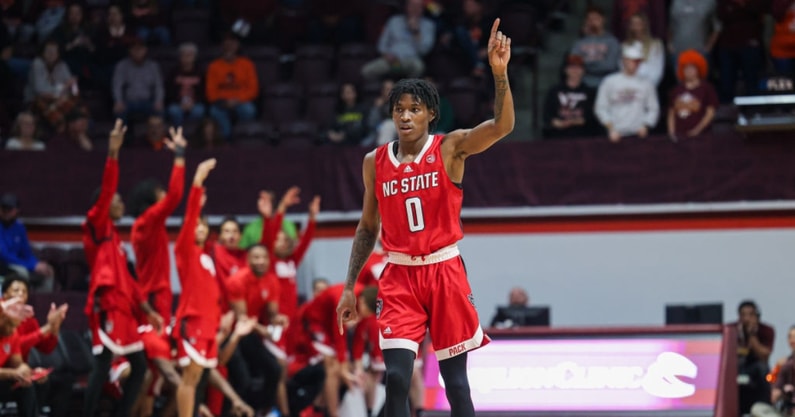 NC State guard Terquavion Smith is day-to-day after heading to the hospital with elbow and neck pain following a hard fall Saturday during the Wolfpack's game against North Carolina, NC State announced in a statement Sunday.
Smith has also been released from the hospital.
"NC State men's basketball sophomore guard Terquavion Smith reported neck and elbow pain and had numbness in his right arm after a foul midway through the second half of last night's game at North Carolina. Due to the report of neck pain, medical procedure required the use of a backboard and stretcher to move him. Smith was taken to UNC Medical Center and all x-rays taken Saturday night were negative. He was released from the hospital and returned to Raleigh," the statement read.
Smith has released an unofficial update as well Saturday night on Twitter, indicating everything was going to work out
"I am fine appreciate all the prayers and concern," Smith tweeted.
Leaky Black apologizes to Terquavion Smith for hard foul
The injury occurred in the second half of Saturday's 80-69 victory for the Tar Heels. Terquavion Smith went up for a layup but was fouled hard by Leaky Black, landing awkwardly on the floor.
Black, who was assessed a Flagrant 2 for the play, apologized in an Instagram Story after the game.
"Prayers out to Baby T," Black wrote. "Never like to see a guy get hurt. Never was intended for anything foul to happen. He's a helluva player. Hope he gets back on the court. Praying for him and a quick recovery."